Have You Requested Your Designer Disc Collection?
The Northern Engraving Disc Collection is an easy way to begin to explore the possibilities in aluminum finishes. A variety of printed and mechanical textures on aluminum are included. The textures on the finishes are created through screen printing. The colors are applied through traditional offset lithography, screen printing or roller coating.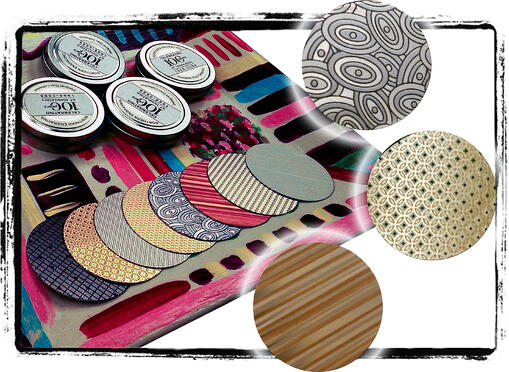 This collection is a small sampling of the finishes available to be used in nameplates or trim. All of the finishes can be customized in color, process, gloss or scale. The discs are labeled with a finish number which can be referenced in discussion or if requesting a larger sample.
If you have specific types of finishes that you are interested in, note these on your request and we will include those finishes with your disc collection. Request your disc collection today to start exploring the endless options with aluminum finishes.