The Inspiration Behind Art Deco Finishes on Aluminum
Understanding inspiration behind a finish, seeing how an idea is translated from concept to metal surface, illustrates the design process on aluminum. This article educates you on the inspiration and design of art deco aluminum match box covers.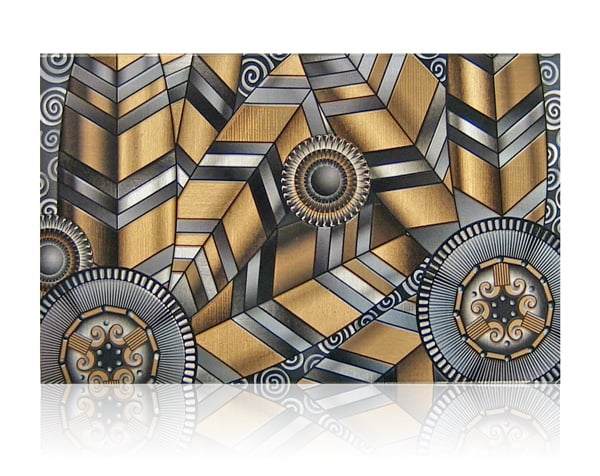 The seed of inspiration for each of the art deco designs was a series of vintage 1920 French books, La Ferronnerie Moderne,by Henri Clouzot.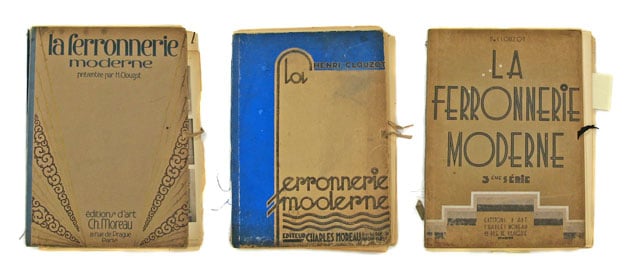 The books highlight artistic iron workmanship from the 1920s art nouveau and art deco style exemplified in gates, balconies, screens, tables, lamps and a variety of doors and entrance ways.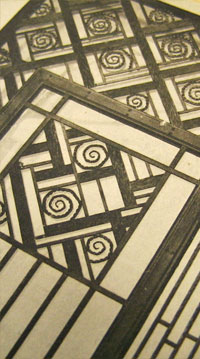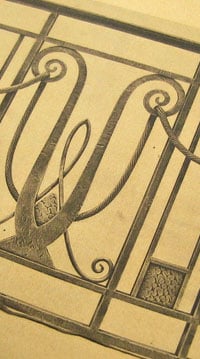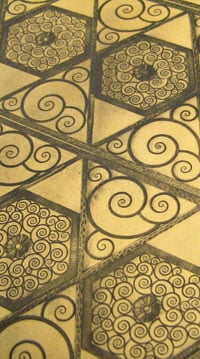 The symmetry and repetition of large and lavish architectural ironwork translated onto tiny match box covers creates elegant jewel-like surfaces. Our designers translated the designs using brushing, engine turning, printing and texture.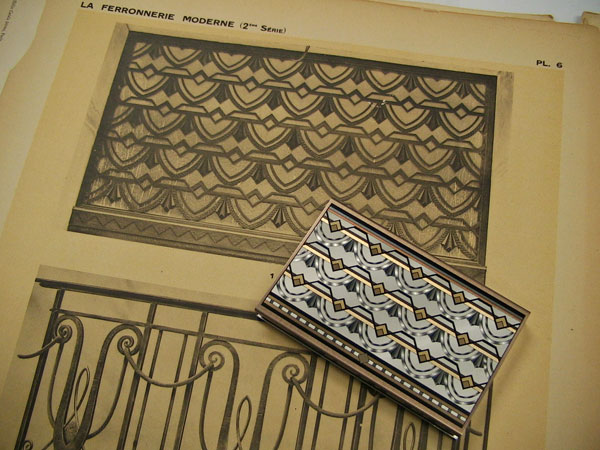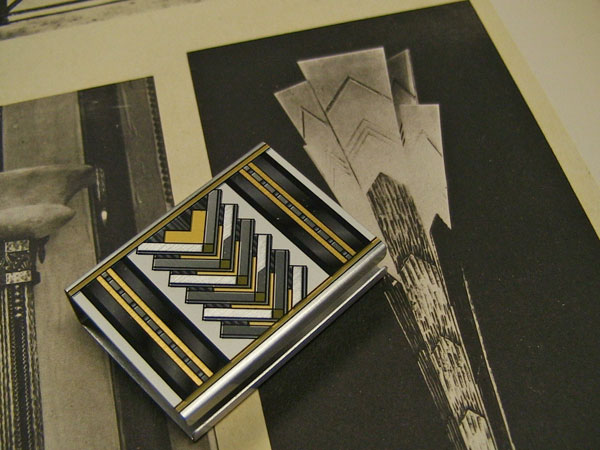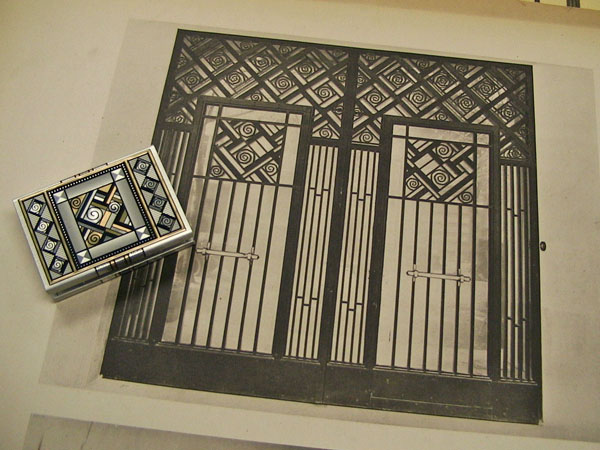 One of our goals in the design of this series was to really feature the aluminum surface. This was done through a series of mechanical finishes applied selectively to the metal. The result is a surface that dances before we have even started printing.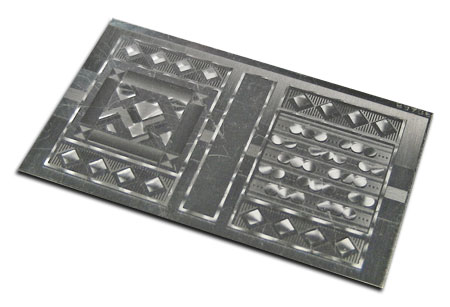 Building on the foundation of brushed and bright aluminum, we layered transparent inks and clear textures on the metal. A mixed metal effect was created with the addition of gold accents.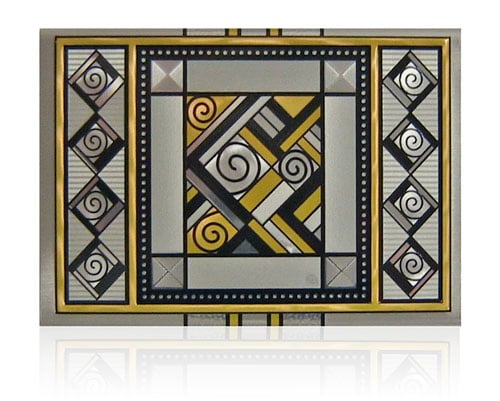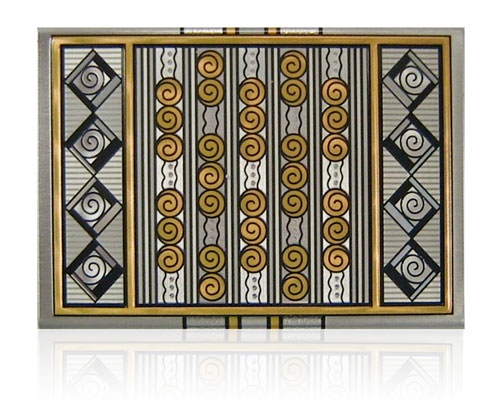 The possibilities are endless. Change the scale. Change the colors. Or change the process. What would you do?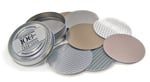 Request a disc collection to begin exploring the options available to you in aluminum surface design.