10 Patterns on Aluminum that Push Boundaries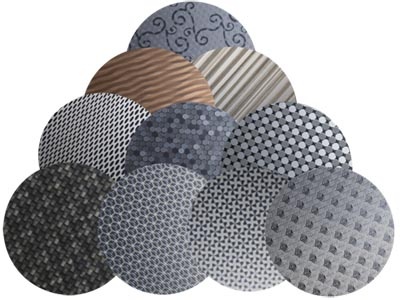 Many times requests for patterns on aluminum are pretty basic - a grid pattern or straight lines. There is opportunity to take standard structures and step outside the box, push the boundaries and break out into something unique. Here are my choices for patterns that do just this. Enjoy.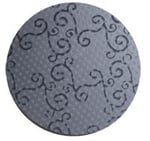 PAT-4195-A - At one angle, this aluminum pattern gives the appearance of low gloss simple dots across the surface. Change the angle and suddenly a playful image is shown behind the dots. It is a watermark of sorts. I love the possibilities with this concept - a logo or tagline could be the background.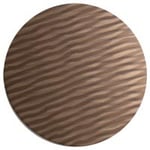 PAT-4571-A and PAT-3659-C - These organic linear patterns step outside the box with visual dimension to the design. It is a nice departure from straight forward lines in rows. Either one can be positioned horizontal or vertical to flow with the natural lines of the product. Or to further step outside the box, the pattern could run diagonal.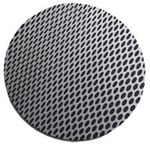 PAT-4402-C - I love this pattern! It shows interesting changes in the scale of a pattern as it is applied across the surface of the metal. While this particular finish plays off of a dot pattern, this could be accomplished with any structure including lines and squares. When this is developed for a specific shape of aluminum trim such as a door rail or IP panel, this can be a nice enhancement.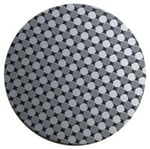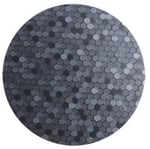 PAT-4643-B and PAT-4457-A - Closely aligned circles and hexagon shapes have a twinkling effect with shimmer for an interesting background decoration. These play off of typical dot patterns, but in an unexpected and whimsical manner.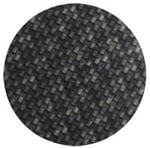 PAT-4328-B - Carbon fiber and woven structures are common requests for aluminum trim. This pattern adds a twist with a mechanical finish behind the decoration. The resulting movement creates a sporty look to a classic structure. This type of finish can complement products from consumer electronics and housewares to interior automotive and appliance trim.
PAT-4600-A, PAT-4881-A and PAT-4886-A - These three finishes are great examples of patterns with alot of movement and visual dimension. The patterns dance across the surface and even change depending on the viewing angle. These would be fun to see in other colors.

Want to explore more patterns? Check out the Surface Collection Gallery!