The Inspiration
Naturally aged metal surfaces are the point of inspiration. A patinaed metal that features worn areas on the edges or high points being the focus.

Translated to Aluminum
DES-1079-AX: Designers used a combination of hand techniques and a patina graphic to create custom artwork that is printed custom for the part. The trim piece appears to be aged over a great deal of time. The edges of the part appear to be worn to bare metal with a nice patina finish covering the rest of the part.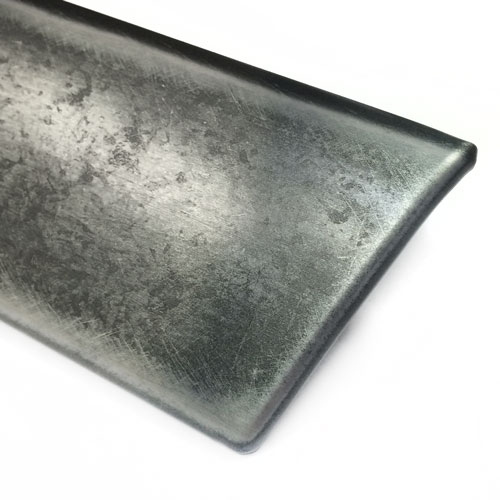 This is just the beginning of the possibilities for a custom distressed finish. How would a custom patina finish look on your next nameplate or trim project?
Related Posts Featuring Patina Finishes on Aluminum Surfaces
Patinas and Metal Trim
Patina Finish Options for Aluminum Trim