Decorative Trim with Distressed Metal Surfaces
Patinas add character to decorative metal trim. They occur naturally on metals as they age and oxidize. Artists and metalworkers often add patinas to metal surfaces to simulate wear and exposure to the elements. Our decorative metal processes allow you to match the look of patinaed metal on aluminum. The aged and patinaed surfaces of copper, brass, bronze, nickel or silver are reproduced on aluminum using a combination of litho and screen printing.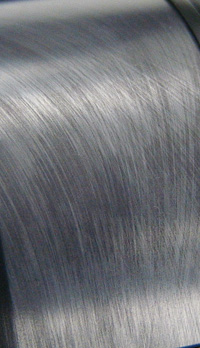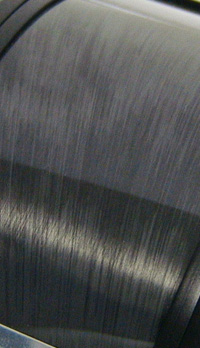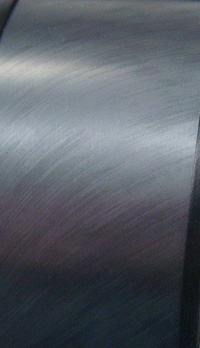 Cool gunmetal colors are used in this series of patinas on metal. The printed aluminum finish is protected by a clear topcoat which is roll coated on to the metal. Topcoat is the final step in the decorative process and is what determines the overall gloss level of the finish. These patinas work well in high or low gloss.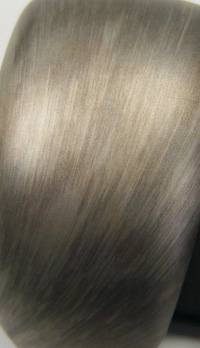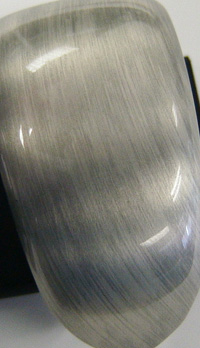 Warm metal colors are mixed with cool gunmetal colors for a mixed metal effect in this series. The overall gloss level changes the look and feel of the metal surface. The aluminum is decorated in the flat sheet and formed after printing and topcoat.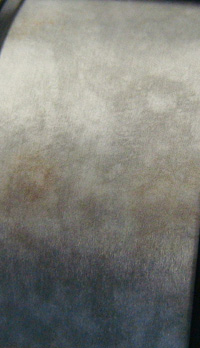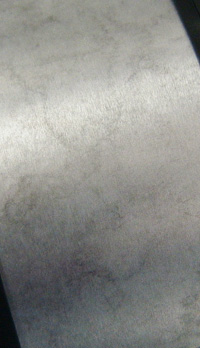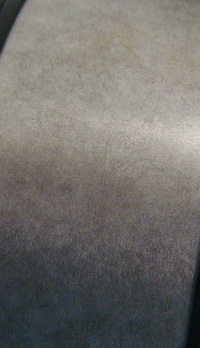 The same cool and warm metal colors come together in this series of patinas. The structure is more organic and the surface created is subtle. Printing the finishes allows complete control over the repeatability of the finish. Decorative trim can be manufactured with the exact same finish on each part.
These are only a few of the patinas on metal in our library of metal finishes. We continually explore these distressed metal surfaces creating new finishes. What application would you suggest for decorative metal trim with a patina?