Enamel White Finishes on Aluminum Trim
Piano White Finishes on Metal
Enamel white surfaces have been popular in a wide variety of products in recent years. The clean modern surface is appropriate on products ranging from automobiles and electronics to appliances and cosmetics. Our designers have taken this popular look one step further. This series of finishes relies on the enamel white finish but layers the white finish with additional pattern creating another level of detail. From a distance the surfaces read as white finishes. It is only upon closer examination that you discover the additional detail.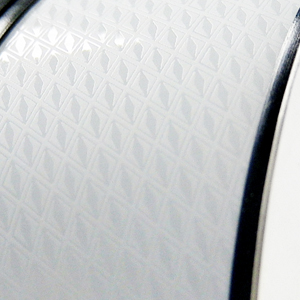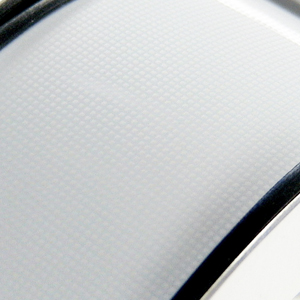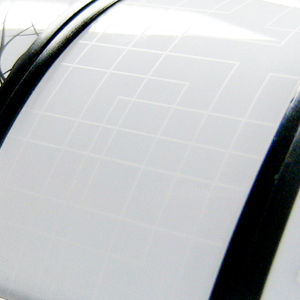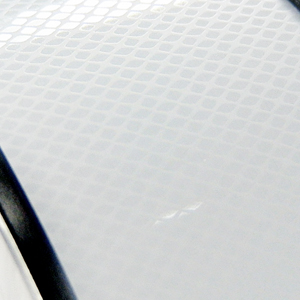 The look of enamel is achieved by screen printing a white finish on aluminum. This surface is further enhanced by a high gloss clear topcoat. One option in adding detail to these aluminum surfaces is to screen print a texture on the enamel white surface. This creates a very subtle effect whether it is a fine grid pattern, diamond pattern or a large scale geometric.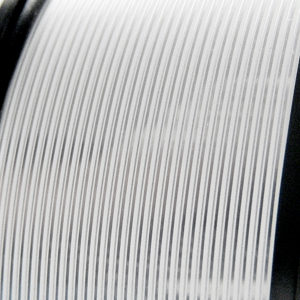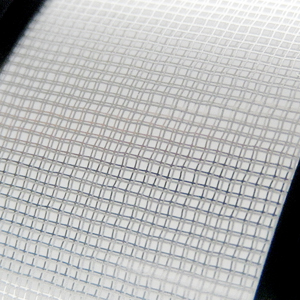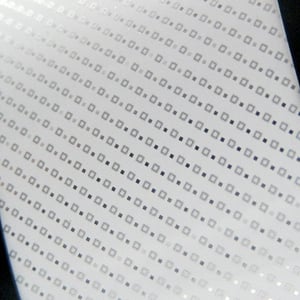 Further detail can be added to the finishes by applying the enamel white surface selectively allowing small areas of aluminum to show through. The finishes still read as a predominately white finish. However, when taking a closer look you discover the geometric details of aluminum.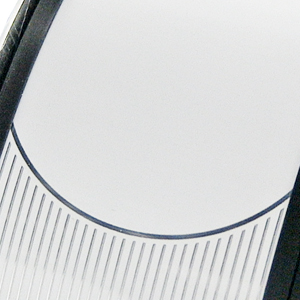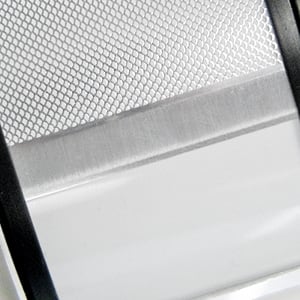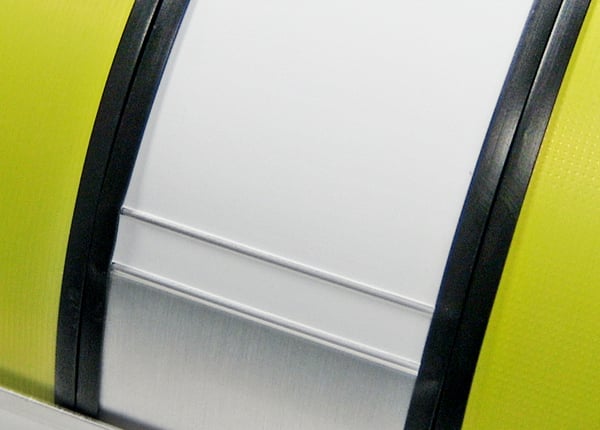 The advantage of working with a printed aluminum substrate is that the finishes can be applied selectively to the decorative trim. The enamel white finish can be accented with a bright aluminum border. A low gloss brushed aluminum finish can be combined with the enamel white finish creating a premium look. Details can be embossed adding further emphasis.
This series of finishes works well when combined with chrome accents and white or black. They take on a completely different look when accented with bright colors. How would you integrate these types of finishes into aluminum trim?