Interference | Aluminum Surface Collection
Linear formations which are broken or interrupted have been common themes in what we have seen at auto shows, houseware exhibits and textile showcases. It makes sense that this carries over into requests for development of finishes on aluminum for decorative trim to incorporate the same structures.
The Interference Surface Collection explores broken lines as a way to achieve the look of a machined or hand milled aluminum surface. The resulting patterns are powerful yet simple. Enjoy.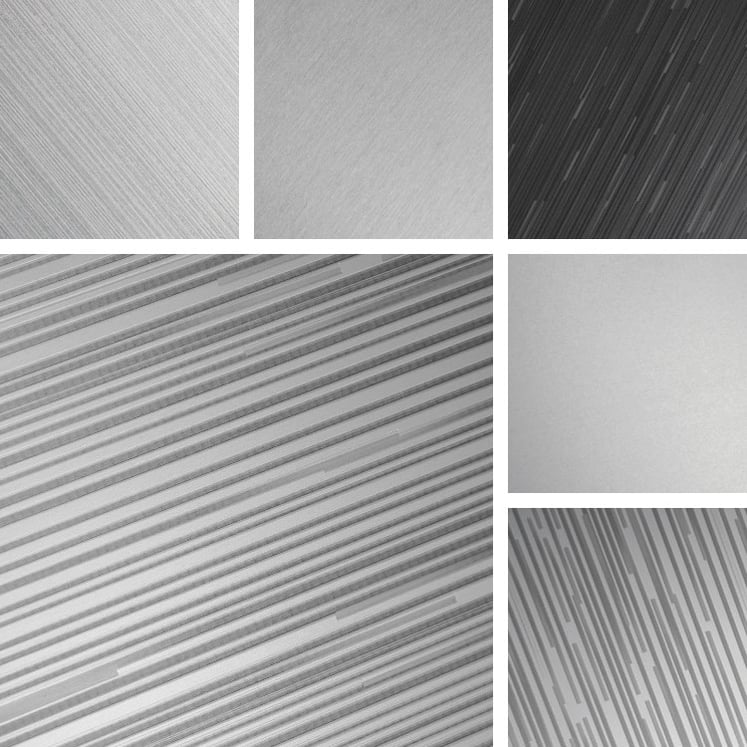 (from left to right, top to bottom)

PAT-3810-A, DES-1070-ML, PAT-5113-A, PAT-4700-A, DES-1600-S, PAT-4667-A
*patterns not shown to scale
Explore even more groups of patterns in our Surface Collection Gallery. Each collection is meant for inspiration and to spark discussion. Customize any finish in color, gloss and scale to make it your own.
Ready for more discussion? Let's talk!