Greenery | Aluminum Surface Collection
A hint of color can bring a pattern to life on aluminum surfaces. Intricate hexagon structures are laid out with soft white or gray background colors, enhanced with a touch of green for a fresh look. Enjoy!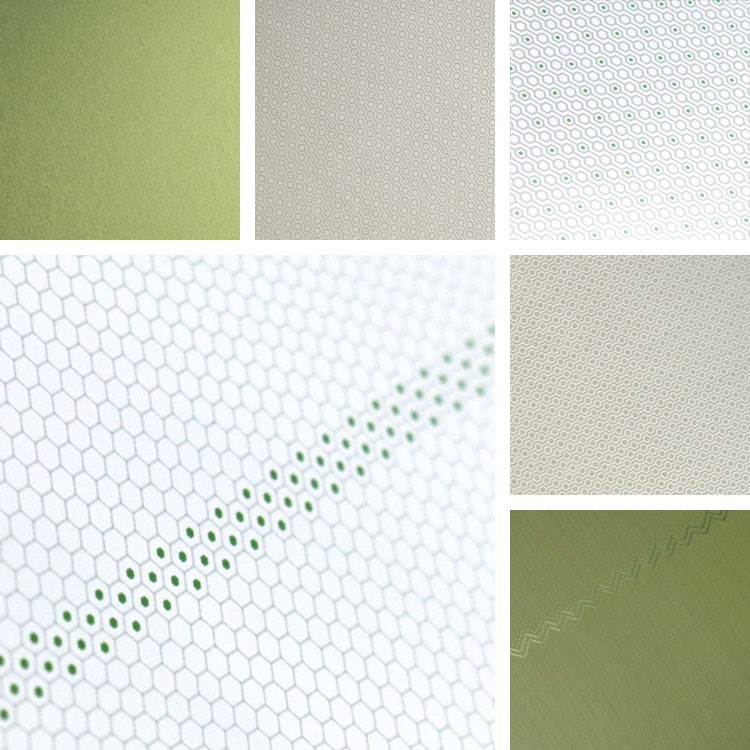 (from left to right, top to bottom)

DES-1605-H, PAT-4634-A, PAT-4639-C, DES-1486-A, PAT-4633-A, DES-1408-B
*patterns not shown to scale
Explore even more groups of patterns in our Surface Collection Gallery. Each collection is meant for inspiration and to spark discussion. Customize any finish in color, gloss and scale to make it your own.
Ready for more discussion? Let's talk!