Contoured | Aluminum Surface Collection
The Contoured Surface Collection showcases the beauty and simplicity of folded metal designs translated onto aluminum. Organic woodgrain-like structures in a stainless steel finish result in subtle elegance.
Enjoy.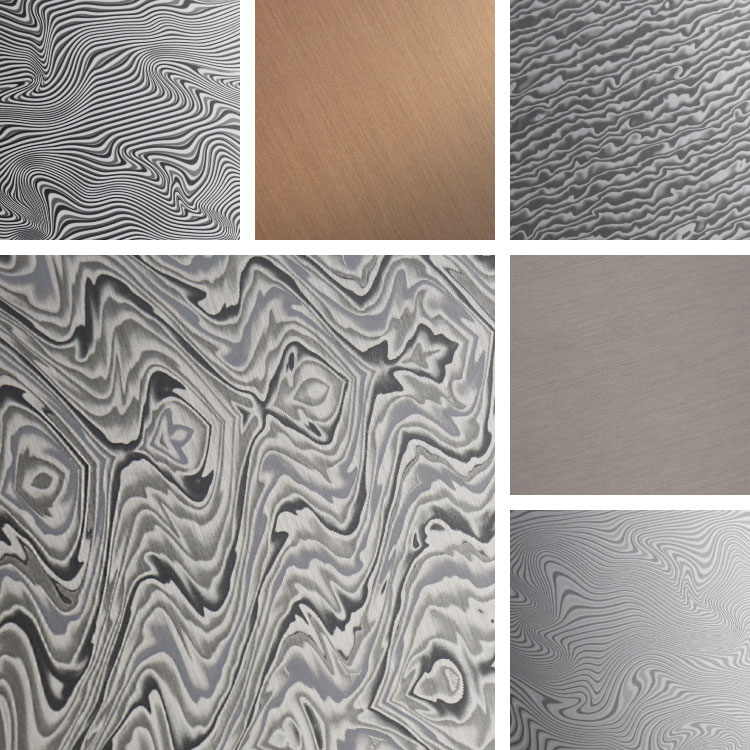 (from left to right, top to bottom)

PAT-4550-D, EURO-2979-B-1040, PAT-4553-B, PAT-4555-D, PAT-4953-N, PAT-4550-C
*patterns not shown to scale
Explore even more groups of patterns in our Surface Collection Gallery. Each collection is meant for inspiration and to spark discussion. Customize any finish in color, gloss and scale to make it your own.
Ready for more discussion? Let's talk!