Top Color Trends for 2021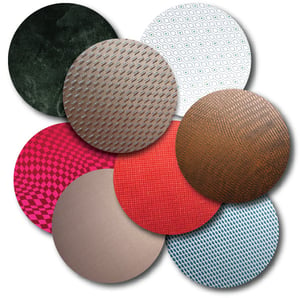 Let's look ahead to the year 2021 and the color trends that will inspire us!
Projected from WGSN, the global authority on consumer and design trends, we'll see expressive brights inspired by digital culture and neutrals shifting to more elegant and elevated tones.
Below are a collection of aluminum finishes from our library showcasing our take on each of these upcoming color trends. The colors are fully customizable from opaque colors to transparent tints, and could be integrated into any pattern structure. All of which can be used as an overall finish or applied selectively to your decorative nameplate or trim piece.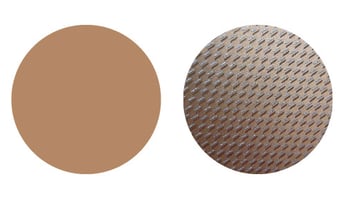 Rabbits Paw // PAT-3688-A - The warm, natural tone of Rabbits Paw is a well suited for eco-focused designs and elevated basics. While this pattern has detail up close, it appears subtle from afar - lending to the elegant nature of the color.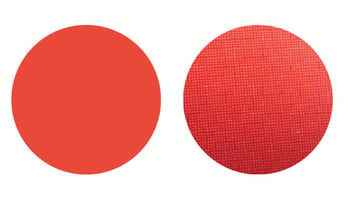 Oxy Fire // PAT-3196-C Red is an always-popular color showing up season to season - this hue of red is a more interesting orange-tinted shade. Our pattern has a subtle texture as to not distract from this bold and vibrant color.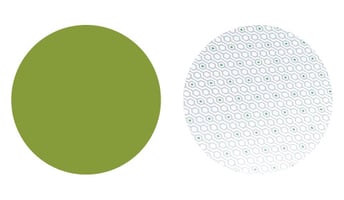 Apple Buzz // DES-1605-H - This neon-forward shade of green will make an impact as bright colors are expected to take an off-kilter approach instead of more traditional hues. A way to tone down a bright color is to use it as an accent. Here, the selective green gives some interest to this simple geometric, white pattern.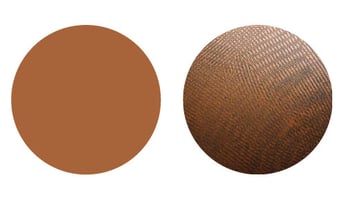 Toffee // PAT-3963-B - Brown has been on the rise recently, and toffee is a richer, warmer version of your basic brown. It makes a great foundation to layer a more dynamic pattern on top of, and finishing it with a low gloss topcoat adds to the warmth of this Toffee color.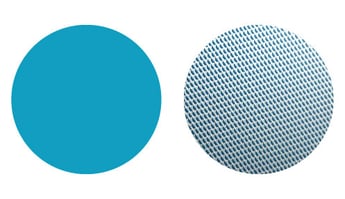 A.I. Aqua // PAT-3875-C - Described as a tech-inspired tone, A.I. Aqua is upbeat and versatile, which is why WGSN has named it their 2021 Color of the Year. The use of bright aqua on a small technical pattern gives this finish some energy and movement.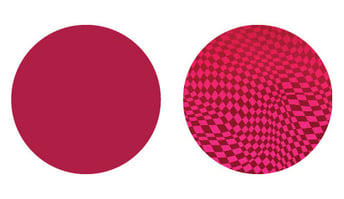 Electric Magenta // PAT-2960-G - Bold and youthful, Electric Magenta will make a statement with its digital-like vibrancy. With this pattern, topping this bright pink hue with a high gloss adds to the dynamic energy associated with the color.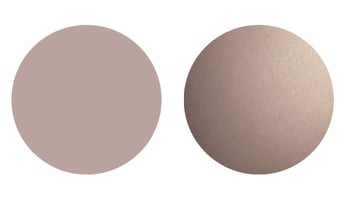 Gallnut // DES-936-AB - A sophisticated neutral with pink tones, Gallnut is classic and luxurious. A clean and simple tint in this neutral hue showcases the aluminum metal.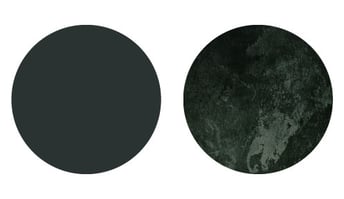 Dark Springs // PAT-2267-E - Dark Springs offers a fresh alternative to black. This versatile tone connects to nature in a less obvious way, making it feel sophisticated and moody. Choosing an organic pattern plays perfectly into the aesthetic that Dark Springs offers.
Want to explore more patterns? Check out the Surface Collection Gallery!