Classic Cool Aluminum Surfaces
Classic Cool Mood Board
The Classic Cool Mood Board features familiar pattern structures utilizing the exceptional beauty of aluminum with calm and soothing results. A sophisticated style mixing traditional finishes with a modern twist incorporating cool color hues of blues and gun metals translated on to aluminum surfaces for premium trim decoration.

Clean textures combine with traditional brushed aluminum surfaces creating finishes which speak of luxury and a refined palette.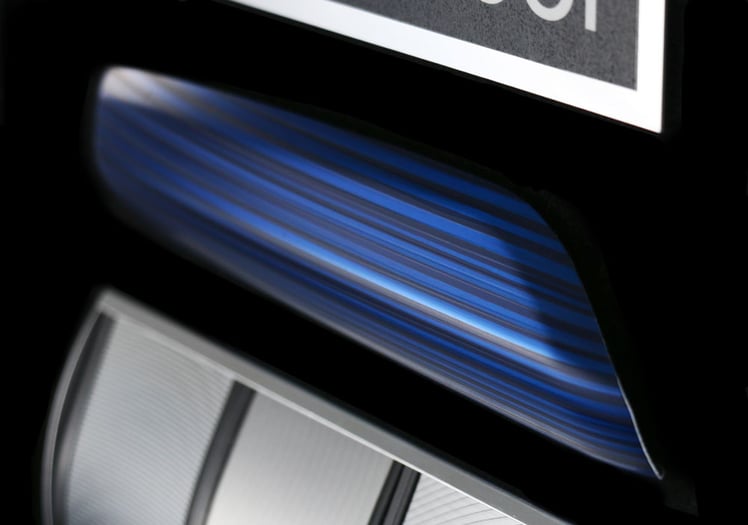 Classic Finishes with Today's Influence
Cool color choices, considered calming and soothing, are somewhat recessive and can make spaces feel a little more open than they are. Some argue that a cool color scheme can make a physical space actually feel cooler than it is and should be matched with open spaces (such as white space or neutrals on your website). Cool hues bring about a more passive reaction in the brain and can make a person feel pleased, relaxed or even subdued
.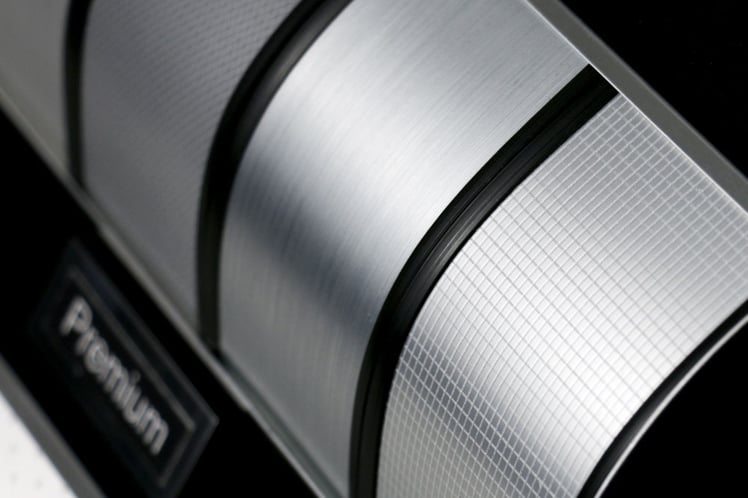 Brushed aluminum tinted in cool grey reflects form and structure. When combined with dimensional textures or mechanical finishes playing off of classic grid or line patterns the resulting trim radiates comfort and familiarity. Check out this slideshare for the Classic Cool Mood Board to learn more.
These finishes are fully customizable in scale and can be applied to any color. They are intended as a starting point to inspire you for your next decorative trim project.
Related Posts for Classic Finishes on Aluminum
Intersecting Lines on Aluminum Inspired by Quilted Pattern
Three Dimensional Finishes on Aluminum
3D Inks Take Aluminum Trim to Another Level
Modern Hexagon Finish Development on Brushed Aluminum
Cool Metal Surface Collection
Muted Sheen for Aluminum Trim