Brushed Aluminum With Inlaid Knurled FInish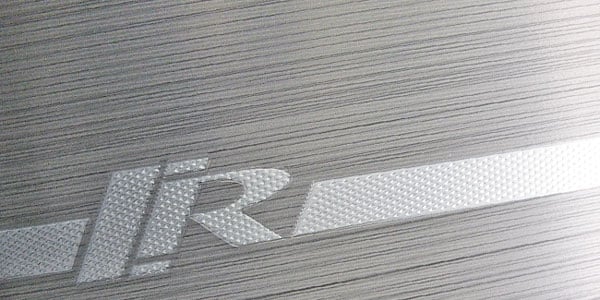 One of the advantages to working with aluminum for decorative trim is the ability to integrate multiple finishes, surfaces and textures into a trim piece. For example, an inlaid knurled finish is combined with a linear brushed finish above. Whether used as a border or accent that follows the contour of the part, the added detail of a second finish elevates the perceived value of the final product.
Bright aluminum is the most popular accent for aluminum trim. What other combinations of aluminum finishes would you like to see? What type of product would you use a combination of two or more finishes on? Tell us your thoughts in the comment section below.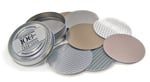 The designer disc collection features a cross-section of finishes on aluminum. It begins to illustrates the versatility of aluminum as a decorative substrate. The pattern samples are labeled for easy identification. The discs are useful when designing a custom finish. Request a disc collection to begin exploring the variety of textures and finishes available for nameplates and labels.