4 Simple Translations of Woven Mesh on Aluminum Trim
Decorative Wire Mesh Finishes
Woven structures and patterns are a perennial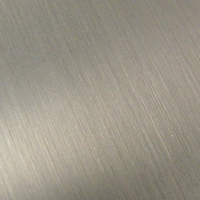 favorite among designers. Inspiration can be found in carbon fiber, architectural wire mesh and stainless steel mesh. Once translated onto aluminum, the options are endless. Brushed and bright aluminum are combined within the structures to add realistic movement. Engine turned details add to the depth and are disguised when layered with coordinating printing. Printed texture adds to the attraction of the finishes capturing the unique feel of woven wire.
This article illustrates the use of color to translate the woven surfaces into elegant real metal surfaces for your products. A warm champagne tint of color was chosen for this collection of aluminum finishes. The brushed tint shown on the right was the inspiration. The combination of any one of the woven surfaces with the brushed metal finish would make a tasteful mix of finishes.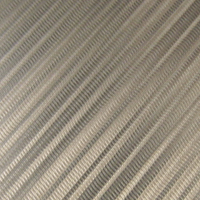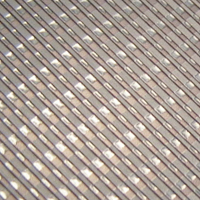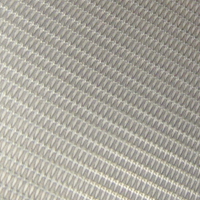 The success of these finishes relies on the combination of decorative processes and colors. Using transparent color layered over mechanical finishes takes the guesswork out of color selection. The color takes on lighter and darker effects over the various metal surfaces creating a tone on tone look. Texture printed in high or low gloss also takes on the color of the finish below it. Combining small areas of bright or brushed aluminum into the finish adds interest to the surface. Lithography is used to print fine details which add to the realistic woven effect.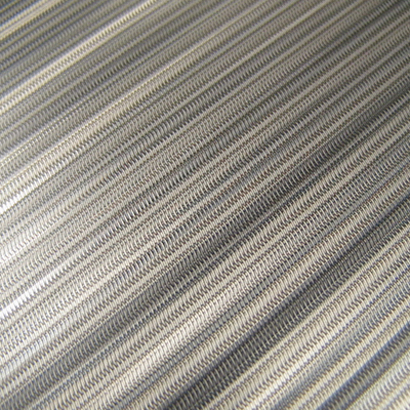 One of the things that I like about this group of finishes is how well they coordinate with eachother. It is always fun to take existing finishes and develop them in new colors. Do this with a group of finishes and the result is a collection of finishes that work well together visually. The metal surfaces translate a color into rich variations in value and chroma.
What color would you like to see these decorative mesh finishes translated into? What applications come to mind for these types of finishes? Does changing the color change the options for end application?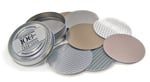 Request a disc collection to begin exploring the options available to you in designing decorative metal finishes for accent trim and product identification.