Controverse | An Aluminum Finish that Glows
Designing Luminous Aluminum Surfaces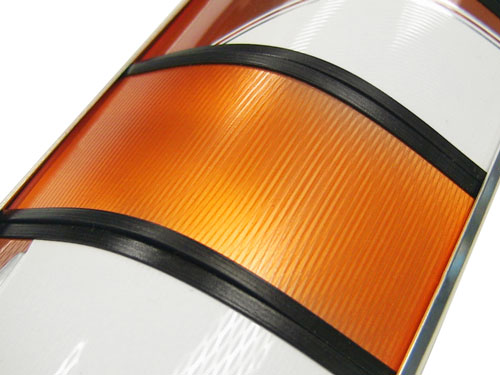 The luminescence of this finish caught my attention when it was first developed and it continues to catch my eye in the many variations completed since its early inception. A variation of this finish was first conceptualized for automotive trim. The name given to it was Controverse. If you look up the definition of controverse, you see that as a verb it means to dispute or oppose. This definition perfectly defines the play of processes involved in creating this beautiful metal surface.
Controverse embraces both mechanical finishes and traditional printing methods to capture motion and distort perspectives creating new dimensions. Engine striped aluminum and printed texture recreate spirograph like patterns. This short video highlights several color variations of this finish.
As one of my favorite finishes, the surface is interactive. The surface has a glow about it. Variations of the finish have explored increasing both the width of the engine stripe and the texture for wider trim pieces. Other renditions alter the contrast between the two processes emphasizing the moiré created between the interaction of the mechanical finish and the printed texture.
How would you integrate this finish or your unique interpretation of it into aluminum trim? What type of product would you use it on?
Request samples of these finishes to see how the mechanical finish and printed texture enhance illusion creating a fresh metal surface.