Denim Finish on Aluminum Insert
Faux Finish on Metal

Nothing is more versatile than denim when it comes to fashion. Our fascination with the ultimate comfort fabric shifts with the seasons from faded to dark and back. Weathered jeans and distressed looks are in the spot light. How would the denim look translate on to aluminum and into your trim or insert?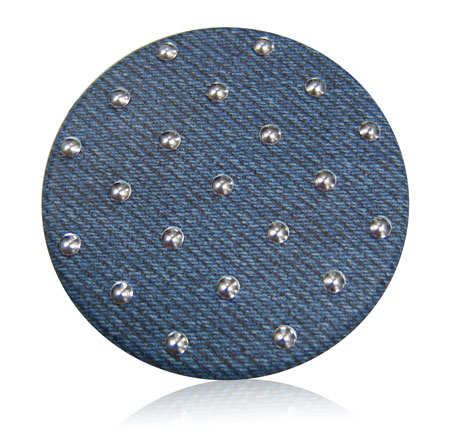 The aluminum insert shown here is printed with a denim finish. Embossed rivets accent the denim look.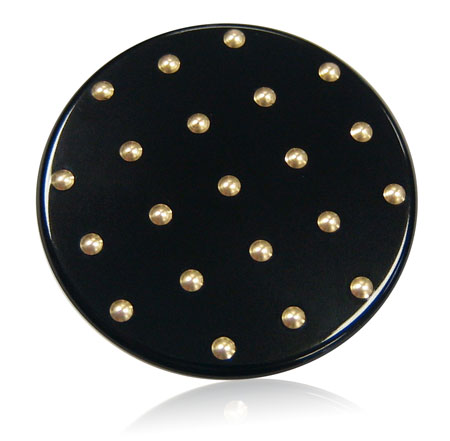 The production version of this cosmetic insert is decorated in a gloss black background with embossed gold details. The two aluminum inserts are dramatically different in appearance. This is an option to keep in mind when introducing a special edition or product update. The same tooling is used and the insert updated with a new finish printed on the aluminum.
Request samples of faux finishes to begin exploring the possibilities available to you on aluminum trim.