Geometric Patterns on Metal
Technical Finishes on Aluminum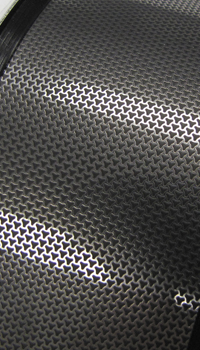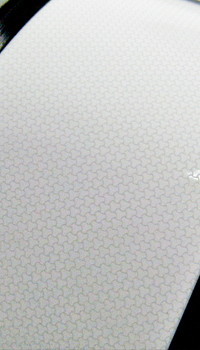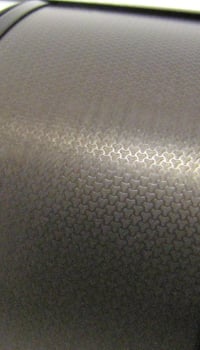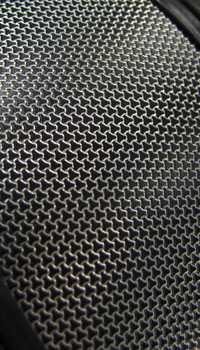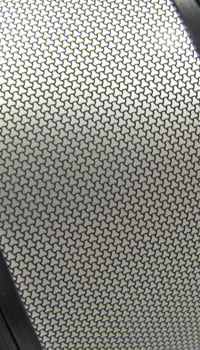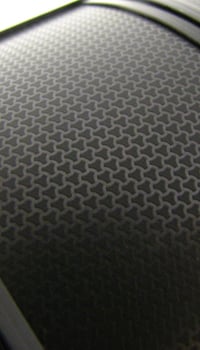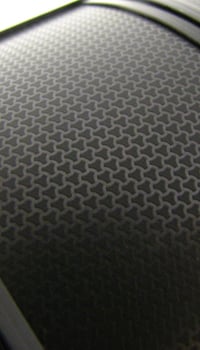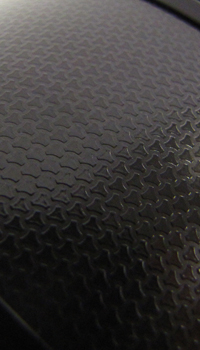 Geometric shapes repeat creating precise detail in metal finishes. The geometric textures shown here are based on a simple triangular shape. Options in color and process result an endless array of possibilities. Authentic metal surfaces are created when textures are applied over a brushed or bright aluminum. Addition of transparent tints of cool or warm color shift the metal character of the surface. Texture applied in a contrasting gloss level creates a tone on tone look. Black texture adds to the contrast. A slight change in scale emphasizes the structure further.
This technical finish is one of the most popular surfaces in our pattern library. Both automotive trim and nameplates have been designed with this pattern. The finish has a precise technical look and works on complex shapes or curved surfaces. Some geometric finishes such as a dot patterns may be objectionable when applied to a part with an irregular shape. The rows of dots run off the part creating the appearance of an unfinished or uneven edge. This illusion of a ragged edge may be unacceptable. Technical finishes like the ones shown above avoid this issue.
What application do you see for these types of finishes? Do you prefer the finishes with high or low contrast?