Real Metal Surfaces on Aluminum
Technical Finishes
Aluminum finishes taking advantage of the reflective metal surface are our most requested category of finishes. These types of authentic metal surfaces are popular in automotive trim, appliance trim and electronics. The simple geometric or technical finishes are often integrated into metal trim or nameplates.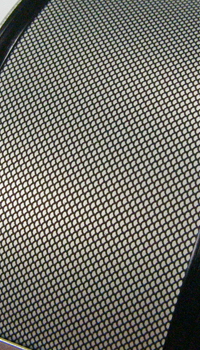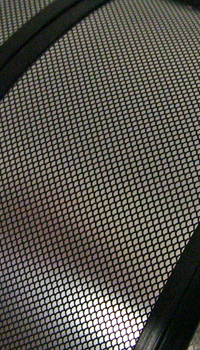 Authentic Metal Finishes
A single structure or pattern is used here to illustrate some of the options when creating aluminum finishes that feature the look and feel of metal. The basic process for all three finishes involves screen printing a texture on aluminum. The first finish uses a soft touch texture printed on low gloss aluminum. The pattern has a technical look with a slightly softer touch. The second finish contrasts a low gloss black texture against bright aluminum. The last finish uses a metallic texture on bright aluminum creating an etched look. Forming the finishes creates natural highlights and shadows that follow the contours.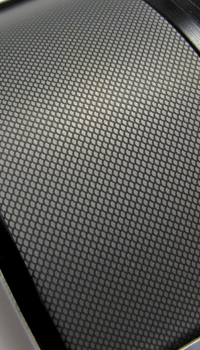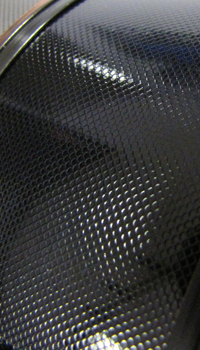 Pattern Variations
Technical structures shift in appearance when combined with darker or opaque colors as shown here. The first finish contrasts low gloss black texture against low gloss medium grey. The combinations in color and process are endless creating a diverse range of possibilities. High gloss texture screened on high and low gloss black in the next two finishes creates uniquely different looks. When applied selectively, allowing real metal graphics, boarders or accents to shine through, the finishes compliment and contrast the aluminum.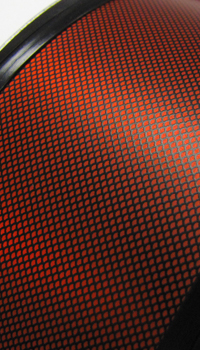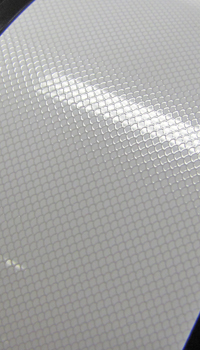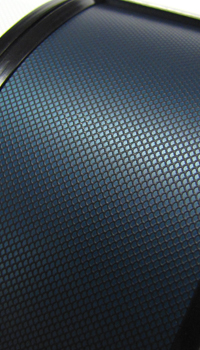 Opaque or transparent color are also options in technical finishes. Texture can be applied in a contrasting color such as black. A clear texture in high or low gloss is used for a more subtle effect.
The finishes shown utilize a single pattern or structure. Choice in process and color creates the various appearances. This texture has been explored in a wide variety of looks and applications. It has been integrated into automotive trim and numerous nameplates. How would you customize this finish for your product? What other technical finish or pattern would you use to create a real metal surface?