Decorative Trim with Shape Shifting Textures and Gradations of Color
One of our new finishes was inspired during work on our latest trend show where we were exploring two series of finishes on aluminum. One series was the popular theme of using gradations of color in patterns. The other was the exploration of shape shifting surfaces. Both themes created finishes that change as they travel across the decorative trim piece. What if we were to combine these themes into one finish?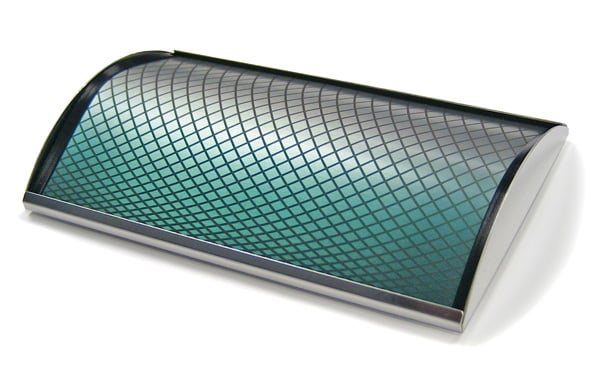 The resulting aluminum finish is one of the most requested surfaces in our latest show. It features a diamond shaped texture that evolves from large elongated diamonds to small shortened diamond shapes. Just as the textures shifts in structure as it moves across the shape so do the transparent tints of color. A transparent grey tint fades to brushed aluminum which fades to a transparent aqua tint.
The possibilities for exploring this idea are endless. The texture might be colorless with only a change in gloss against the background. What if the gradations of color were tone on tone or vivid bright colors? What would the same finish look like in a high gloss?
What possibilities would you like to see explored with this theme?