Beveled Dimension with Halftones and Texture on Aluminum
Bevel Looking Details
Brushed aluminum is a common process when decorating aluminum. Changing the direction or angle of the brush creates visual illusions and dimension to the pattern. A bevel or facet can be achieved in this manner. Here is one example showing this.
PAT-4970-A is a finish using multiple directions of brushing. It has several layers of depth and natural shadows resulting from the reflection of light. Printed black halftones add more definition and provide the framework for the pattern. A screened texture adds tactile detail to finish off the design.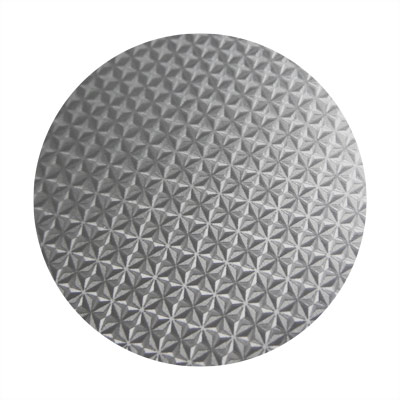 Explore more finishes for aluminum surface decoration in the Surface Collection Gallery. Collections of patterns are grouped by color, structure and theme for your inspiration.
Ready for more discussion? Great! Let's talk!