Floating Hex Pattern on Brushed Aluminum
Modern and Dimensional Aluminum Finish
Brushed aluminum is a favorite background for aluminum trim decoration. It provides a friendly canvas as the starting point for endless pattern development. Many times a geometric structure is used. Popular finishes can find their way to being featured in the Designer Disc Collection. One of these provides a modern twist to a familiar hexagon shape on brushed aluminum.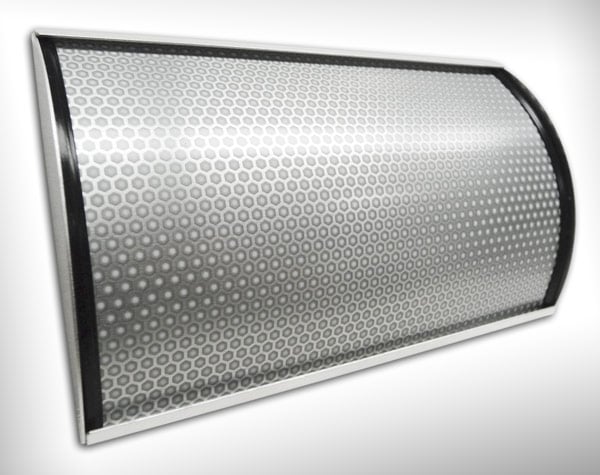 PAT-4784-A uses brushed aluminum background with selective areas of bright aluminum to create the hexagon pattern. This is a clean and dimensional look by itself. Screened texture for white circles adds a modern feel and another layer for even more depth. The resulting pattern appears to float across the surface of the aluminum.
How would you customize this finish? Let's talk!