Flowing Aluminum Surfaces



The Inspiration
Inspiration is drawn from molten solids and the effects that are created as material drips either off a structure or down a canvas. The combination of the drip structure along with the pooling effects create stunning organic structures that are both unique and bold.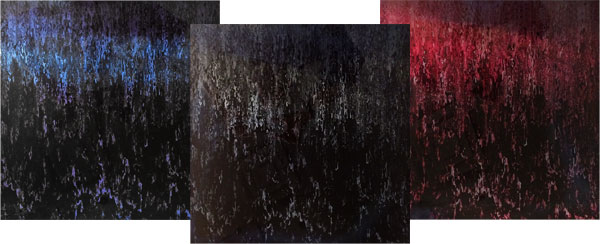 18"x18"sheets

Translated to Aluminum
When translating to aluminum, the desired effect was one as if the darker color is melting off the sheet and running down revealing a color underneath while the black mixes and pools toward the bottom of the sheet.
This is achieved through our lithography process. Halftones are printed over brushed aluminum sheets with a transparent tint of color applied. A high gloss topcoat is added giving the finish a wet look.