Helix | Modern Aluminum Finishes Enhanced with Texture
Helix Surface Collection
he·lix
This group of finishes on aluminum plays with cylindrical patterns. Mechanical finishes on aluminum surfaces enhanced with texture to give an illusion of movement. Layers of authentic aluminum merge together to provide modern twist on authentic finishes.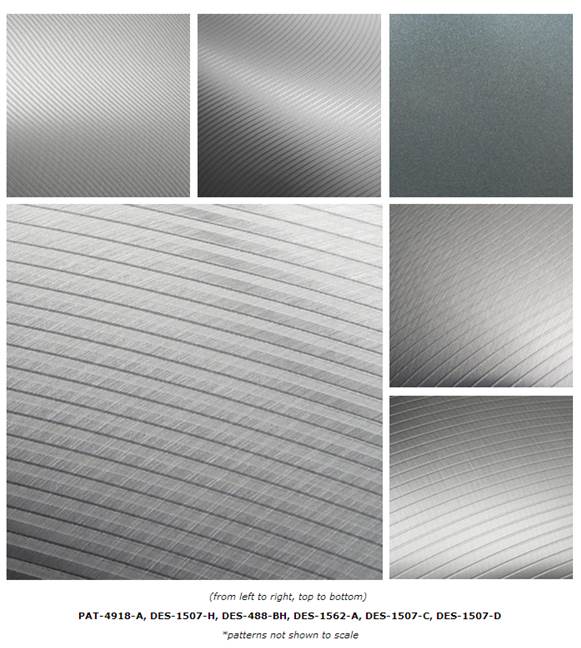 Explore other modern structures in the Surface Collection Gallery. These finishes are meant to spark discussion and get creative juices flowing. Each pattern can be customized in color and scale to suit your design needs.
What would you like to see in the next Surface Collection? Share ideas below and you just might see it come to life!