Exploring Dark Aluminum Finishes
Our Presence mood board features black to near black aluminum finishes. Some finishes feature black tints in order to allow a brushed background through, while other finishes utilize high gloss piano black and varying levels of texture and gloss.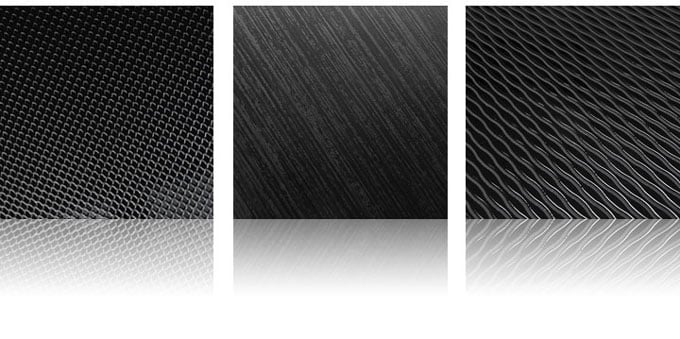 All of these finishes can be used as is, or are fully customizable in scale, color and gloss and can be used for your next project.