Authentic Woven Wire Interpreted to Aluminum Finishes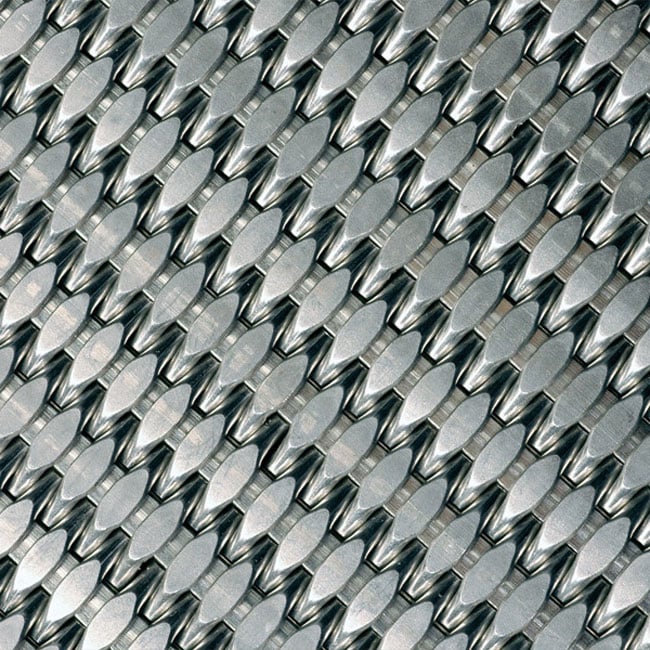 The Inspiration
This woven wire mesh features thick bands of metal tightly wound with the tops being flattened creating oval shapes within the mesh. These ovals are layered over a wide flat band of metal.
Translated to Aluminum
Translated to an aluminum finish, the scale has been reduced. A selective two direction norbrush over bright aluminum creates movement like actual mesh. With the ovals brushed in one direction and the "wire" section brushed in the opposite direction. Dark grey halftones are added to enhance visual depth. A clear texture is applied over the perceived high spots, in this case, the ovals, which gives the finish a nice feel that you would find with an actual woven mesh. The finish is shown in a natural silver as well as a black tinted version.