Presence Mood Board - Black Aluminum Finishes

This series of aluminum finishes are inspired by black surfaces. The first direction that was explored is opaque piano black with selective areas of dull or gloss texture. With the dull texture creating a contrasting high/low gloss combination and the high gloss texture a more subtle effect. With a few finishes combining both a high gloss texture and a selective dull.
Another area explored are near-black finishes where the metal is still allowed to show through a dark tint. This is especially prevelant on the brushed patterns, where the brush needs to show through the dark tint. In these cases, a texture is added to enhance the brush grain.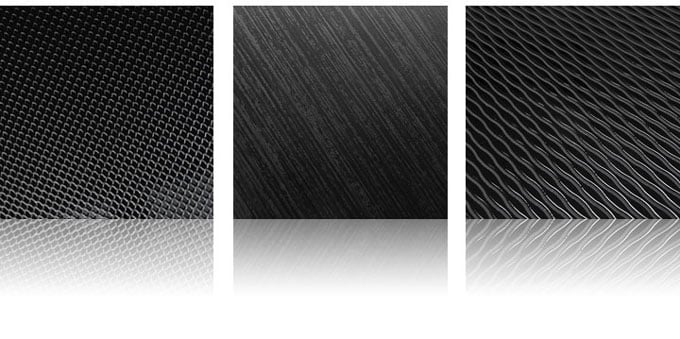 These finishes are fully customizable in scale and can be applied to any color. They are intended as a starting point to inspire you for your next nameplate or trim project.