Custom Aluminum Finish for Large Appliance Trim
Attention to Detail in Laundry Panel Design
The designers at Speed Queen were inspired by the idea of creating a custom aluminum pattern or texture for their laundry panels. Their challenge was to create an updated look for their brand using the existing profile of the panel. The versatility of aluminum allowed them to consider many possibilities. Their focus was on the flowing evolving lines in one of our aluminum concept finishes.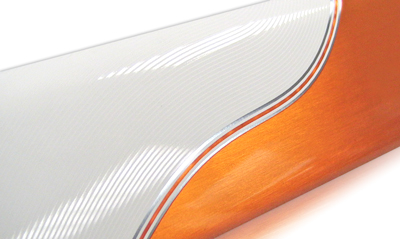 The aluminum panel design evolved around a flowing graphic on the panel. A high gloss texture was used for the lines in the finish. The lines followed the contour of the graphic in a soft ebb and flow across the metal trim. The contour is accented with a bright bead of aluminum.

The bright aluminum accents compliment the metallic silver detail of the panel and help to make the Speed Queen logo stand out. The attention to detail in this appliance panel design is a nice alternative to an overall white design.