Whether inspired by vintage lace or hand embroidered satin, lace and floral prints on aluminum are an unexpected use of the material. Delicate fabrics, soft femininity and floral patterns are in high contrast to the cold metal surface of aluminum.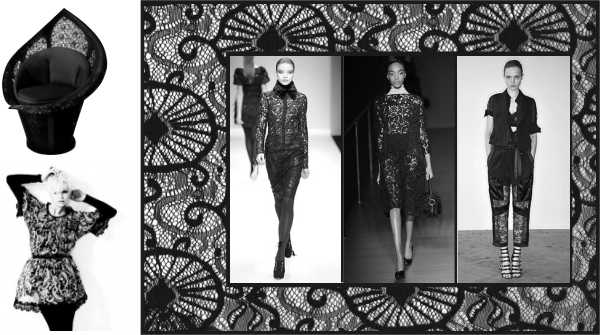 The possibilities are many when printing surfaces on aluminum. From elegantly simple and intricately detailed to gentle softness and shiny glitz, the versatility of aluminum allows these surfaces to be reinterpreted into unique metal patterns for a nameplate or a metal trim piece.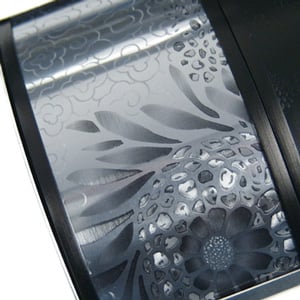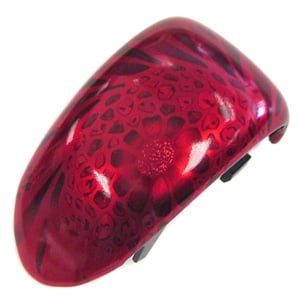 Selectively brushing the aluminum finish adds movement to the surface and can be made more intense through layering gradations of color and texture. The finish takes on a completely different look when a transparent red tint of color is added. The ornate pattern is appropriate for accent areas. The addition of a urethane dome creates a jeweled look.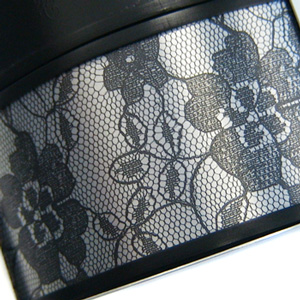 The simple contrast of matte black against brushed aluminum creates a dramatic look, while, the subtle contrast of a high gloss texture on matte black is used for a delicate tone on tone effect.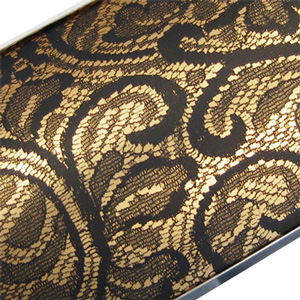 A soft touch topcoat over a transparent gold tint and black lace detailing creates a metal surface with an unexpected touch. The same finish takes on an entirely different effect in white on white. The printed lace effects can be customized in color, gloss or scale. The colors, contrast and process make the lace and floral effects on aluminum subtle or bold.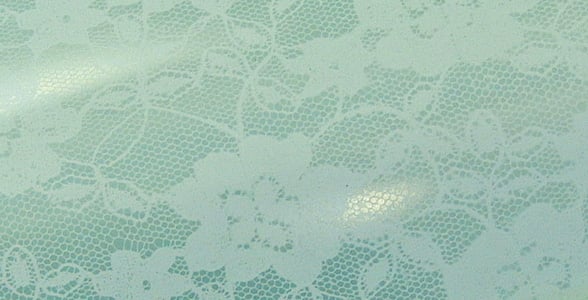 What products could you see these types of surfaces applied to? What finishes would you combine with the lace effects for an accent?