Ocular Diamond Aluminum Texture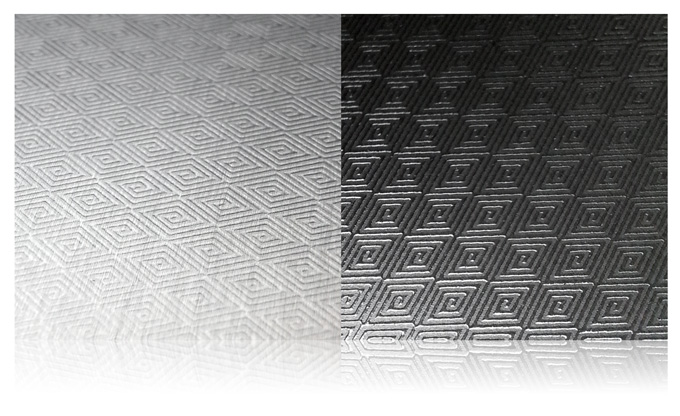 Looking at our next series of aluminum finishes which feature optical textures, this particular finish caught my eye. It features tightly spaced texture lines on aluminum that create a seamless diamond shape. The interesting thing is depending on the light, you either see diamond shapes or a repeated rectangular checkerboard pattern. The base color of the metal also effects how the pattern flips and which structure is more dominate. With silver showing more of the diamond shape and black showing more of the checkerboard pattern.
Watch for these and the entire optic series to be featured here soon.