Juxtaposed Aluminum Surfaces
This series of finishes features contrasting finish combinations brought together to create unique aluminum surfaces. The combination of black and silver in this series presents a high end look that is accented with inlaid border and bead effects. Intricate details are enhanced by the application of matte and gloss finishes layered with textured patterning.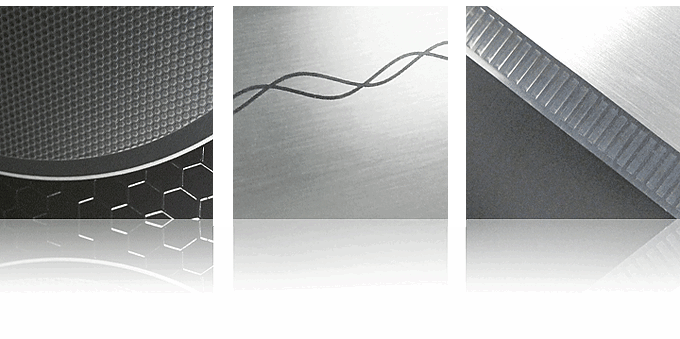 All of these finishes feature varying levels of gloss, texture and color opacity. With the main focus on the ability to selectively apply contrasting surfaces. They are intended as a starting point to inspire you for your next nameplate or trim project.