Custom Aluminum Finish Creates Elegant Look
Custom Finish with Elegance
This elegant finish creates a high-end elegant look with depth and richness. The foundation for the design was a woodgrain structure selected from our Pattern Library. The result looks nothing like a woodgrain, making this a great example of the flexibility available to customize and transform a finish.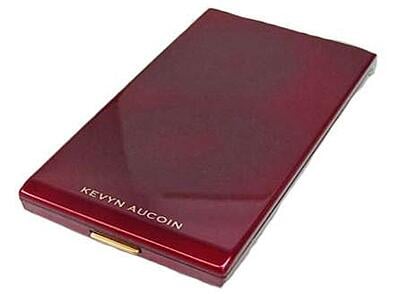 The high gloss top coat blends well with black tones and detail of the deep red background. Subtle gold graphics showcase the designer's name. The result is a sleek, high end aluminum finish for the cosmetic case cover.
The possibilities to customize finishes are endless and only limited by your imagination. You just need to find a starting point and then go.
Where will your imagination take you?