Multilayered Aluminum Finishes

Taking advantage of the natural characteristics of metal is the best part about working with finishes on metal. This series of finishes does just that. We used simple geometric shapes as a starting point and stepped these into a base pattern. This base pattern is selectively brushed. Then the same base pattern is inverted and offset before being selectively brushed again in an opposite direction. The layering of brush directions creates a surface with a lot of visual depth and movement that takes on different characteristics depending on how the light hits it. Texture is added to satisfy the need for these finishes to have a "feel".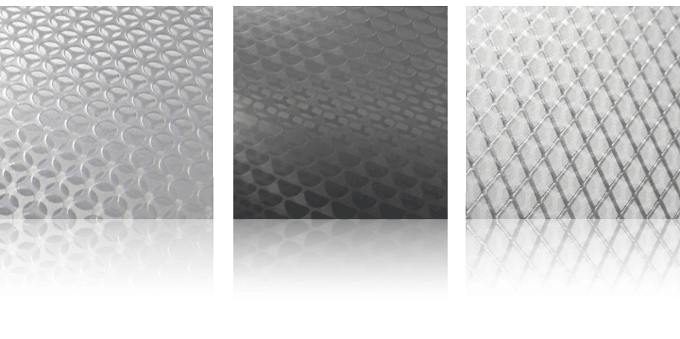 Some of the finishes are coated with a transparent black tint while others feature a low gloss topcoat without a tint. The finishes are fully customizable in scale, color and gloss. They are intended as a starting point to inspire you for your next nameplate or trim project.