Subtle Patterns on Aluminum Surfaces Show Dimesion
In this past year our Design Team has attended multiple showcases which spark creative thought and allow them to collaborate with customers to achieve fresh looks for aluminum trim. Geometric shapes and blending of colors continue to hold interest.
Taking cue from the subtle blending of colors and faceted structures showing dimension we have developed some new patterns on aluminum. Silvers and grays are natural starting points for finish development on aluminum because they work well with the natural hues of the metal.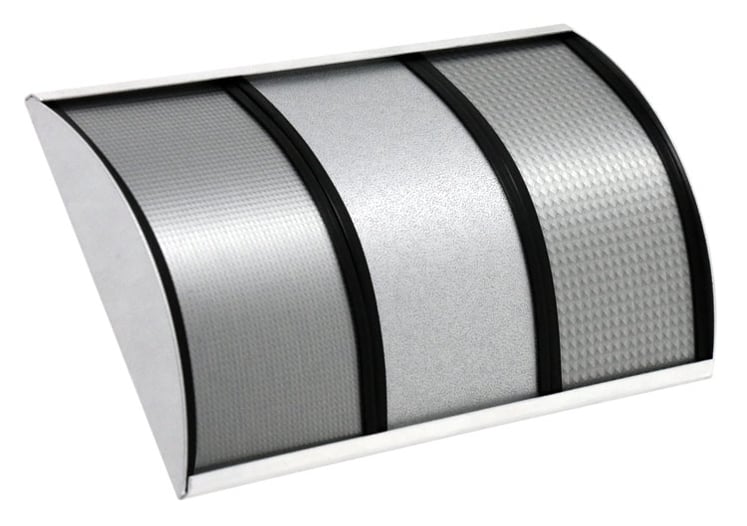 These finishes are soft and elegant with just enough detail to catch your eye. The reflectivity of the aluminum shows through and plays with the light at different angles. Geometric squares laid out in a traditional grid are shown on the far left with PAT-5069-A. The middle features DES-488-BV with an overall beadblast silver metallic finish as a classic go-to look for surface decoration. The far right pattern uses gray and silver tones on a cube-like pattern structure with PAT-5070-A.
Have an idea of how you can incorporate subtle patterns on your aluminum trim? Let's talk!