Awakened | Aluminum Surface Collection
Mechanical brushes and spins lay the foundation for this grouping of patterns on aluminum. Sporty and lively, these use earthy tones of warm grays or greens. No matter if the pattern flows over the entire surface or the structure is an accent area, these show possibility to bring life into surface decoration. Enjoy!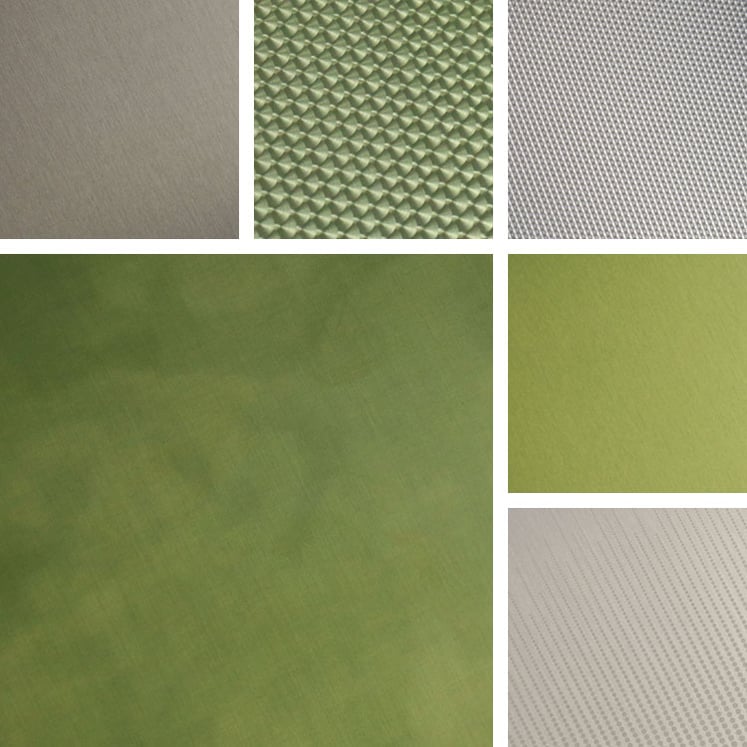 (from left to right, top to bottom)

DES-1355-A, DES-1041-C, PAT-4377-C, DES-1408-C, DES-1605-F, DES-1476-A
*patterns not shown to scale
Explore even more groups of patterns in our Surface Collection Gallery. Each collection is meant for inspiration and to spark discussion. Customize any finish in color, gloss and scale to make it your own.
Ready for more discussion? Let's talk!