Gold Textures on Aluminum Surfaces
Jewel-like patterns with geometric flare have been pulled together in the latest surface collection. This selection of aluminum patterns uses varying transparent gold tint colors as the foundation. Structure is achieved and enhanced with screened textures. Enjoy!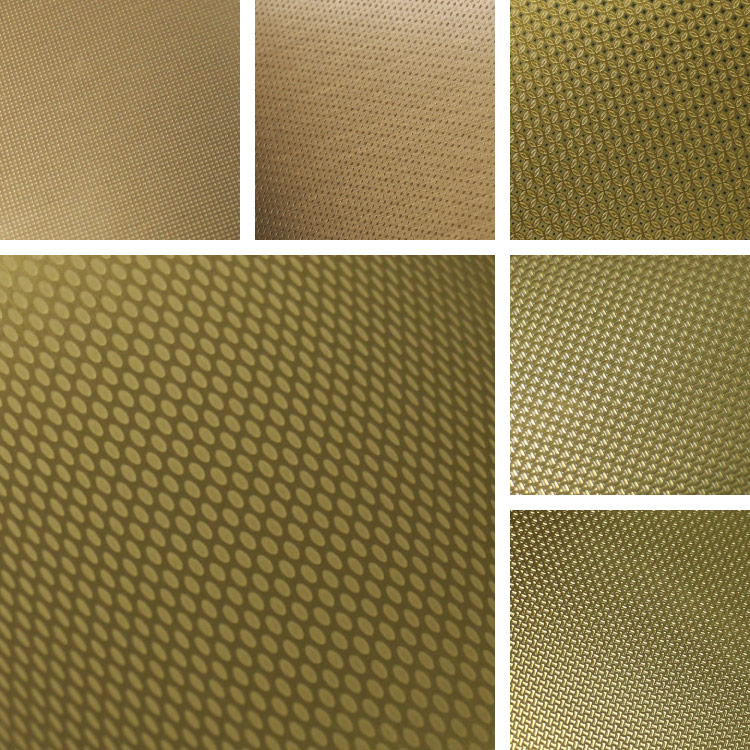 (from left to right, top to bottom)

PAT-4183-H, PAT-4463-A, PAT-4200-B, PAT-4402-G, PAT-4435-A, PAT-4437-B
*patterns not shown to scale
Explore even more compilations of patterns in our Surface Collection Gallery. Each group of finishes is meant for inspiration and to spark discussion. Customization is possible in color, gloss and scale.
What would you like to see in the next Surface Collection? Share your ideas below!