Using Halftones with Mechanical Finishes to Create Visual Depth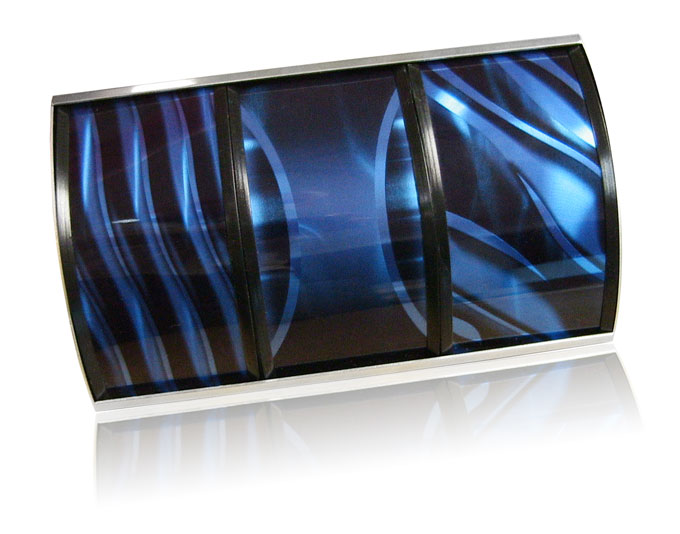 In this series of finishes, black halftones are layered over varying sizes of engine stripe. A deep blue tint is added for color then finished off with a high gloss topcoat.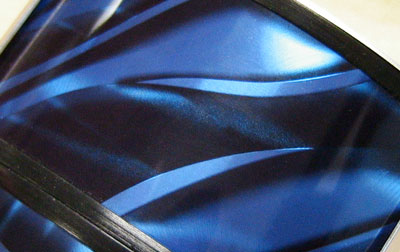 Combining organic structures breaks up the otherwise ordered look of traditional engine stripe.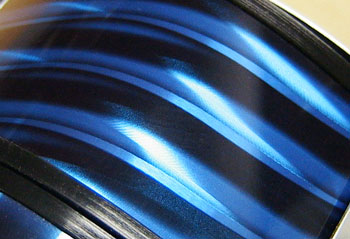 The engine stripes are accented with areas of bright aluminum for an added dimension.
The combination of processes creates a unique look that practically jumps right off the aluminum finish.