High-tech Honeycomb Pattern on Aluminum
Custom Aluminum Finish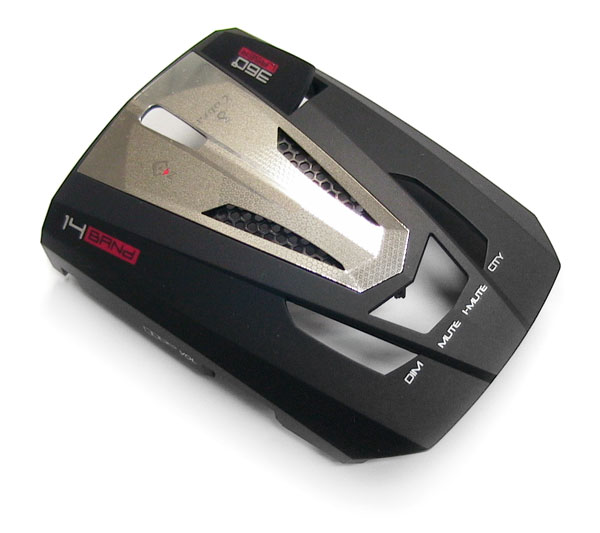 The honeycomb finish designed for the Cobra radar detectors is an excellent example of collaboration early on in a project and the outstanding outcome as a result of this interaction. The project began with a visit to the Northern Engraving Design Studio to discuss overall direction and understand options in decoration.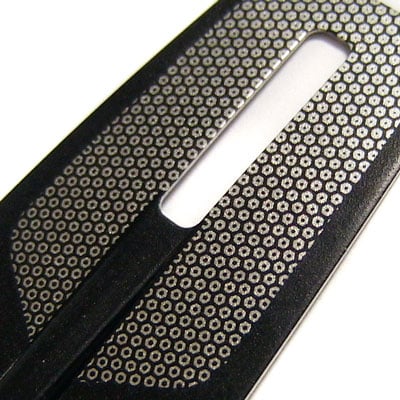 This design optimizes the decorative process on metal using one metallic color as a background color to define graphics and create a pattern at the same time. The pattern is custom designed to pick up on the honeycomb grill on the molded plastic component. What differentiates the finish further is the evolution of the finish from top to bottom. A narrow outline increases in width creating a gradated effect. A subtle texture completes the attention to detail.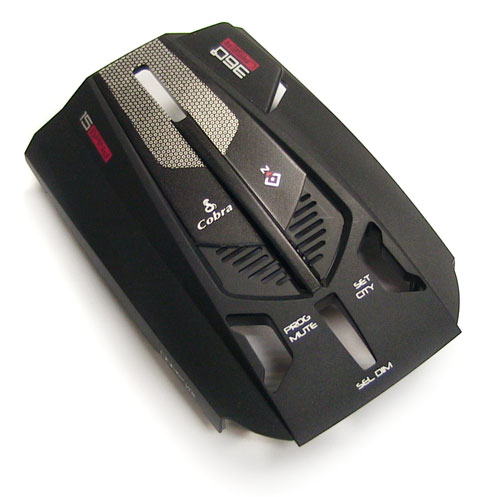 This concept with the custom hexagon finish translates nicely to a second trim piece creating a consistent look across the brand. Black is used to create a high contrast look against the reflective metal surface.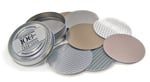 The designer disc collection features a cross-section of finishes on aluminum. It begins to illustrates the versatility of aluminum as a decorative substrate. The pattern samples are labeled for easy identification. The discs are useful when designing a custom finish. Request a disc collection to begin exploring the variety of textures and finishes available for nameplates and labels.