Surface Collections | Aluminum Pattern Inspiration
Aluminum Patterns for Decorative Trim and Nameplates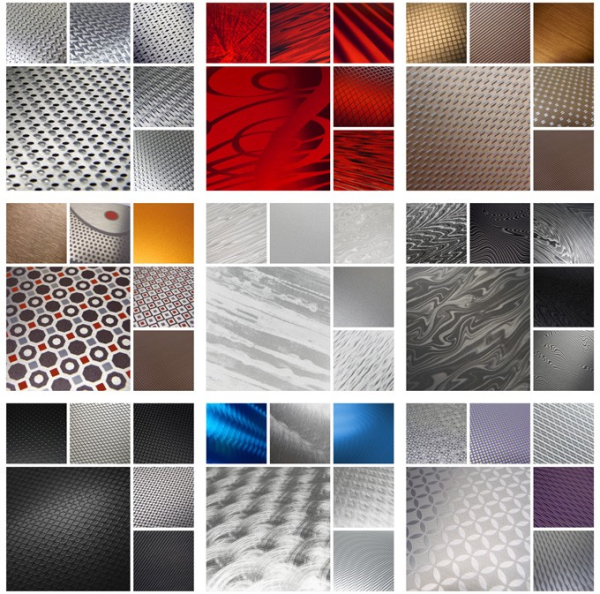 Introducing the Surface Collections section of the Northern Engraving web site. This new area on the Design page helps users find patterns related to their interests. Finishes are arranged in sets based on theme, color or structure. Clicking on a category will provide access to finishes within that group.
This option is meant to be an intuitive way for you to explore the choices available to you in the design of finishes for decorative trim or nameplates. Hundreds of metal finishes are featured in electronic inspiration boards. Close up photos highlight the detail in brushing, printing and texture. Finish numbers are specified for each pattern allowing you to request samples.
The goal of this section of the site is to offer you choices in patterns in the same way you think about them. Often when we receive sample inquiries, we are asked to choose finishes that fall within a particular theme or structure. Organization of finishes in this manner simplifies the design process. All of the patterns are available to be customized in color, scale and process to meet your design intent.
New collections of aluminum finishes are being added regularly to the site. We will feature some of these collections on the Surfaces on Aluminum blog.
We'd love to hear what you think about the new section. Tell us your thoughts in the comments below. Are there other finishes that you would like to see here? Tell us about that too.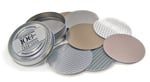 Request a disc collection to begin exploring the options available to you in aluminum surface design.