Graphite Powder Coat Finish on Aluminum Trim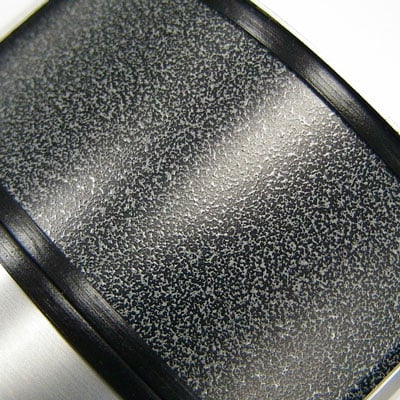 Industrial looking powder coated finishes were the inspiration for these graphite surfaces on aluminum. Focus is on the rugged and the strong. Printing the finishes on aluminum allows for unexpected applications and combinations. Play with the textured surface of the powder coat finish contrasting it with selective brushing or bright accents. Integrate into decorative trim or as the background finish on a nameplate.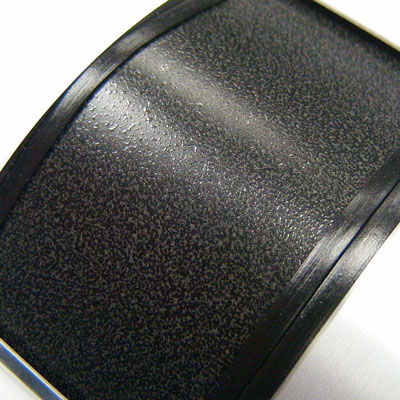 The simple surface is attractive in the tone-on-tone look shown here. It illustrates the dramatic difference in aluminum finishes when you start adjusting the color. Imagine this surface in bronze or copper. What inventive application comes to mind for these surfaces? What types of finishes would you combine with a powder coated finish to create an attention getting nameplate?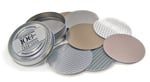 Request a disc collection to begin exploring the variety of finishes available for panels, overlays and decorative trim.