Coined aluminum finishes are popular in automotive trim design. The authentic metal surfaces can also be integrated into trim for laptops, cell phones and cosmetic compacts.
Our library of aluminum finishes includes many textured surfaces. Typically the texture on aluminum finishes is printed on the metal creating visual and tactile relief. Recently there has been increased interest from designers in creating textures in the surface of the metal using a mechanical process (tooling). Coining presses texture into the surface of metal.
Nova Trim Finishes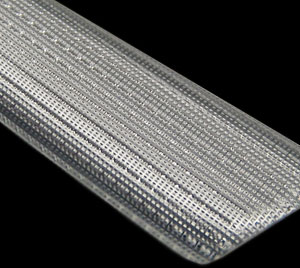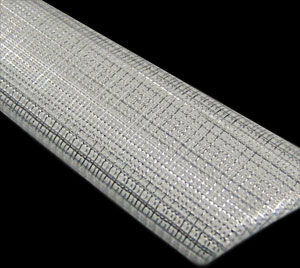 Nova Trim combines standard decorative processes with coining creating interesting surfaces. Brushed and bright aluminum adds movement while texture creates natural highlights and shadows in the metal. Stainless steel mesh was the inspiration for both of these aluminum finishes. Application to a small trim piece adds to the jewel-like quality of the trim.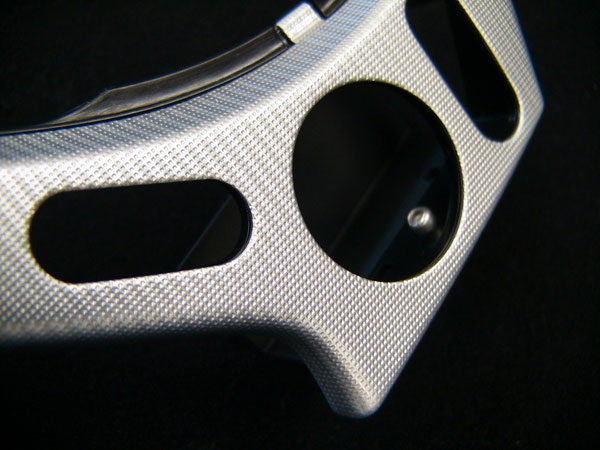 Textured aluminum trim is a good fit for applications where customers will be interacting with the product through touch. The steering wheel insert shown above is one example. Laptop covers, cell phones, cameras and cosmetic compacts are other applications which come to mind. Textured trim piece can be used to add to the consumer experience of a product.
What applications can you think of very textured aluminum trim? What type of patterns would you like to see integrated into the texture?
Request samples of Nova Trim finishes to begin exploring the options available to you in coined aluminum finishes.