Engine Stripe with a Twist
Organic Engine Stripe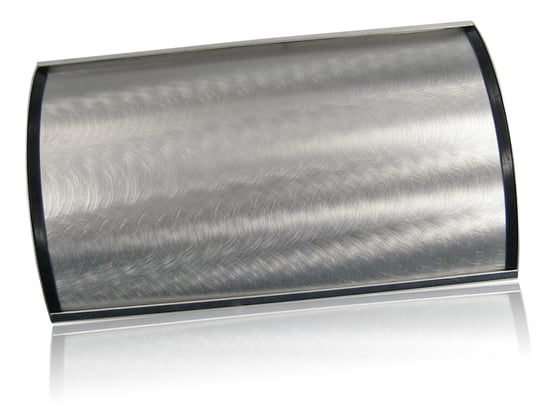 Engine stripe with a twist or should I say rethought? What if engine stripe wasn't so polished? What if it wasn't so precise? Could it be more random? Could we create more of a handcrafted look? These were some of the questions that set us off on a path exploring the possibilities available to us when we break down the traditional boundaries of the engine striping process.
This engine stripe is softer and slightly random. It is only one of the possibilities which opened up to us during our exploration of the engine stripe process. Both engineered and random engine stripe themes were explored. Mood boards featuring aluminum finishes based on these themes were created to begin telling the story about what happens when you take a traditional metal process and add a twist.
How would you stir things up on metal?