Dimensional Finishes Using Multiple Layers of Brushing
Our Multilayered mood board features dimensional finishes focusing on the layering of simple geometric shapes. Selectively brushed areas are layered over bright aluminum with a layer of texture added for further dimension. The layering of processes creates movement and depth for these aluminum surfaces.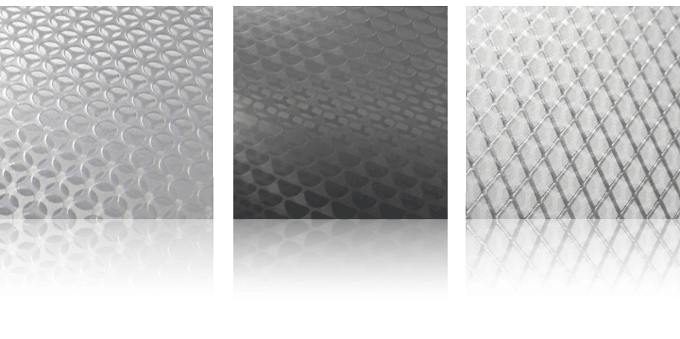 Some of the finishes are coated with a transparent black tint while others feature a low gloss topcoat without a tint. The finishes are fully customizable in scale, color and gloss.This video takes you a little further in depth.