Dimensional Aluminum Surfaces
This series of finishes was inspired from architectural surfaces. A wide variety of industrial decoratives as well as interior and exterior architecture were looked at. From decorative wall coverings and tiles, to woven meshes and carved materials. Patterns feature simple geometric shapes and dimensional weaves. Taking advantage of the base metal, subtle halftones are selectively applied to simulate dimensional effects. Multiple brush directions are combined with texture to further enhance these effects.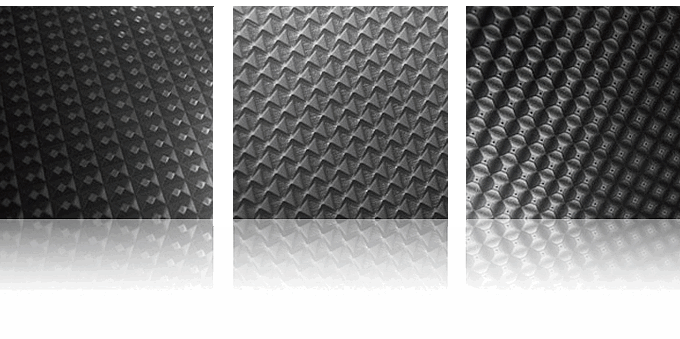 Some of the finishes are coated with a transparent black tint while others feature a low gloss topcoat without a tint. The finishes are fully customizable in scale, color and gloss. They are intended as a starting point to inspire you for your next nameplate or trim project.