New Aluminum Finishes on Decorative Trim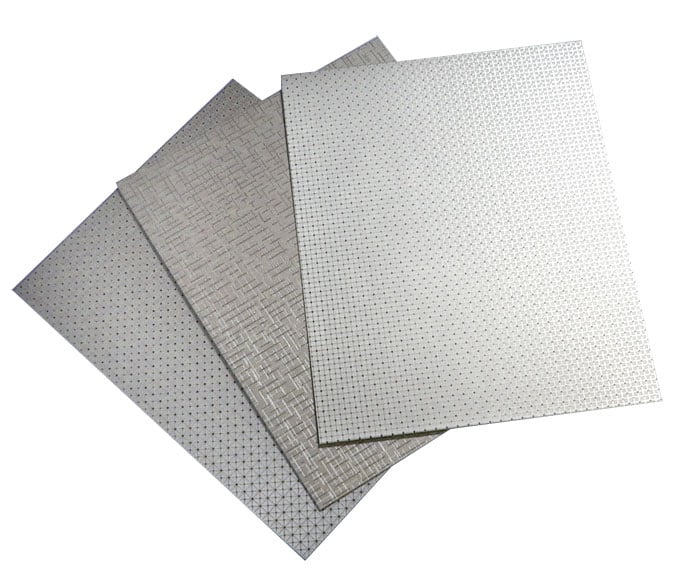 We're working on new finishes for our latest mood board. Here's a sneak peek at a couple of new finishes that will be featured. These are part of a new series of finishes exploring linear fretwork, layered grids and lattice configurations. These connected, joined, and engineered structures come together to create articulated aluminum surfaces. Watch for the entire series to be featured here.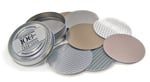 The designer disc collection features a cross-section of finishes on aluminum. It begins to illustrates the versatility of aluminum as a decorative substrate. The pattern samples are labeled for easy identification. The discs are useful when designing a custom finish. Request a disc collection to begin exploring the variety of textures and finishes available for nameplates and labels.