Medical Nameplates Offer a Durable and Quality Design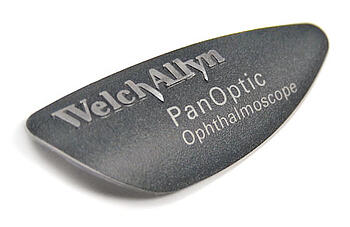 Have you ever noticed the pristine quality of medical equipment while in the doctor's office? The overall appearance and durability are supreme. The product identification for the equipment needs to reflect the quality and precision of the equipment.
There are several criterion to meet when designing a medical nameplate. It is best to keep the following in mind:
Durability. What are the environmental requirements of the product branding?

Design. Does the nameplate design accurately represent the brand image?

Quality. Which materials and processes reflect the technology and quality of the equipment?
The nameplate above is an accurate representation of meeting the criterion for a medical nameplate. Not only is there a great deal of quality based in the aluminum substrate, but there is an area of diamond cutting, which is a process that gives a crisp, clean look to the aluminum. The nameplate is formed to offer the best possible fit to the end product.
What considerations are there for your next medical nameplate design?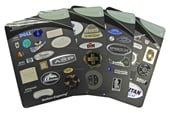 Request a Nameplate Materials and Processes Guide to begin exploring the options available to you in creating your product branding.
Subscribe to Nameplate Blog