Environmental Management System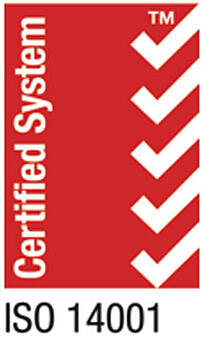 The natural beauty of the Midwest is as striking today as it was over 100 years ago when Northern Engraving was founded. We treasure this natural environment and promote conservation, recycling and efficient use of energy throughout our facilities to minimize the impact on the environment and to reduce operating costs.
In 2002, the Wisconsin Department of Natural Resources (WDNR) and Northern Engraving Corporation (NEC) signed an Environmental Cooperative Agreement to evaluate innovative environmental regulatory methods including whole-facility regulation. The Sparta, Holmen and West Salem facilities are included in the agreement. A five year extension to the agreement was signed between WDNR and NEC in 2007. In 2012 it was agreed to continue under the Cooperative Agreement until entry into Green Tier is finalized. A Green Tier contract was drafted in 2014. It is expected that the Sparta, Holmen and West Salem facilities will enter into the Green Tier program in 2016.
Northern Engraving manufacturing facilities located at Sparta, Holmen and West Salem in Wisconsin along with Northern Engraving's Spring Grove, Minnesota facility are registered to the international environmental standard, ISO 14001. Our management system includes processes to identify and adhere to customer specific environmental requirements such as IMDS reporting and RoHS compliance.
Corporate registration is maintained through successful annual audits from the third-party registrar SAI Global. The environmental management system gives the plants the tools needed to analyze environmental impacts, set objectives and targets, develop supporting programs, review results and redirect efforts. By using these tools and developing employee involvement, each facility has experienced ongoing success.
Multiple recognitions, nominations and awards have been received as we continue to set the bar for other manufacturers in the world. Northern Engraving is committed to continual environmental improvement. Central to this commitment is setting annual environmental objectives and targets through an Environmental Management System following the ISO 14001 Standard. Employee involvement at all levels has been a key element for obtaining significant improvements in environmental performance.
Environmental Certification
ISO 14001 Certification
Environmental Policy Key Points
Continual Improvement

Meet Environmental Obligations

Reduce Waste

No harm to the Environment
2015 Environmental Objectives and Targets
Improve plant product yield at all facilities

Sparta, WI - New coating formulations were made to improve lay down consistency and reduce scratching and abrasions. A Process Engineer was hired to focus on yield improvement. Installed new or replacement tables in punch press area to reduce part damage caused by handling. Process changes were made and visual instructions updated. A clean room was started in the screening area with floor and wall resurfacing.

Holmen, WI - Changes to reduce contamination rejects included replacing wooden tables with metal ones and requiring smocks to be worn in specific areas. Flexible door panels were installed to separate decorating areas. Air bars were added to the screen feeders to reduce static and double feeding of sheets. Assembly nests were modified to prevent scratches. Personnel were trained to any revisions.

West Salem, WI - Quality check fixtures were installed as well as a clip detection sensor to detect double clips. Visiual instructions for preventive maintenance were improved and training was conducted. Punch press steps were adjusted and punch press operator instruction for die wiping was established along with better supervision. Molds were modified and the frequency of oven and washer cleaning was increased.

Spring Grove, MN - An automatic oiler was added in punch press to improve registration. Stacking sheets face to face and more frequent washer cleaning was implemented. Gripper blocks were added to form die and micrometers were added to the blank dies. A Quality Engineer was hired and additional personnel were assigned to monitor specific process lines. Further testing of incoming materials was begun.

Reduce facility energy use

Sparta, WI - Repair or replace sections of roof as needed as well as improve steam supply and return lines

Replaced two sections of the roof in the plant and began Corporate Office roof replacement.

Steam traps were evaluated and updated as required.

Eight outdoor lights (mercury/pressure sodium) were replaced with LED lights.

32 Indoor fluorescent lamps were replaced with LED lights.

Holmen, WI - Continued repair of air leaks and lighting improvements

Pre-production daily check by maintenance for compressed air leaks was implemented with 83 leaks identified and repaired.

LED outdoor lighting was installed as well as improved in the compressor room.

West Salem, WI - Optimize plant temperature level and continue facility lighting improvements

Assigned personnel to monitor air temperature in three areas throughout the plant. Five steam vales were adjusted daily to maintain consistent temperature.

Parking lot fixtures were replaced with LED lights.

Spring Grove, MN - Implement two energy saving projects

Engineering consultants provided several replacement air stripping tower options. Plans were submitted and revised. These projects continue.

Material substitution for chromium conversion process to a non-chromium containing material

Investigate recycling of lower glass-filled resin at Spring Grove

Facility and corporate personnel met with a potential recycler. One recycling company for all scrap approach was taken. No agreement with a recycler was made to recycle lower glass-filled resin.

Reduce risk of mercury release from mercury switches in washers

Sparta, WI - Replaced mercury containing thermocouples on three washers.
2016 Environmental Objectives and Targets
Improve plant product yield at all facilities

Reduce facility energy use at all facilities

Sparta, WI - Reduce facility water usage by optimizing washer water usage

Sparta, WI - Reduce risk of mercury release from mercury switches in washers.

Holmen, WI - Implement direct ot screen method of screen making by October 2016

West Salem, WI - Reduce facility VOC emissions by investigating alternative lubricants in punch press.

Spring Grove, MN - Reduce hydraulic equipment oil leakage and usage by 50%