Engine Turned Aluminum Trim
Engine turning is a mechanical finish in which very precise spins are applied in overlapping rows on aluminum. The finish was popular on vintage race cars and airplanes. Engine turned dash panels were fashionable in the 1920's and 1930's. It continues to be a popular choice to bring a sporty feel to interior trim.
Light-reflective engine turned surfaces play with light adding an interactive component to aluminum finishes. The movement is evident in the trim shown below.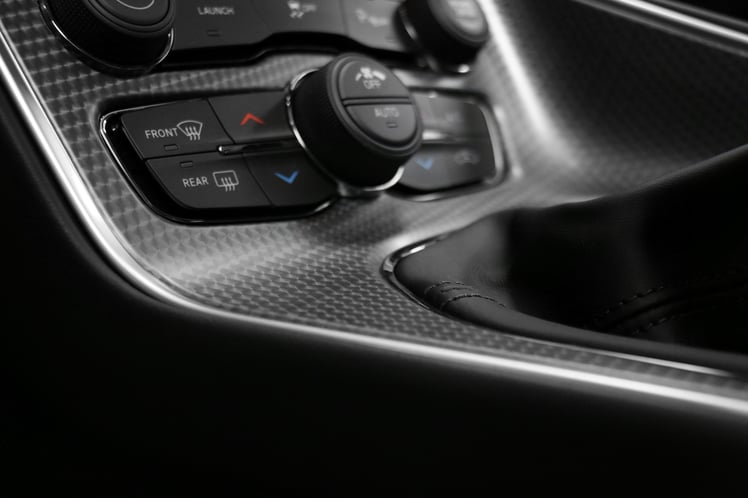 The finish is a modern twist on a classic mechanical finish using a gun metal gray tint over engine turn. It creates a coordinated look with mating chrome and black components.
Visual Depth with Mechanical Finishes
For a sporty look, engine turned aluminum is a popular option. The layering of spins result in a great deal of movement behind any transparent tint on an aluminum nameplate. This adds perceived visual depth to the finish.
Mechanical Aluminum Finishes
Mechanical finishes on aluminum can be customized in scale and color for your trim or nameplate project. Additional detail is added with selective gloss and printed texture. The printed resist and mechanical brush processes are often the base building blocks when decorating aluminum whether a pattern or a graphic.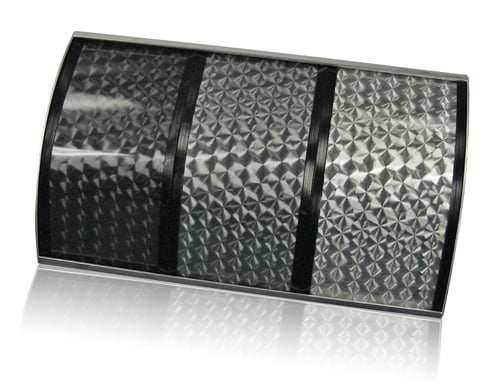 Related Posts
Transform Aluminum Surface Collection
Extreme Surface and Finish Makeovers on Aluminum Accent Trim
Dynamic Mood Board

Ready for more conversation on incorporating a sporty mechanical finish to your decorative trim? Let's talk!