Carbon Fiber Look on Aluminum Trim
The variety of weave patterns available in carbon fiber have inspired many designers to explore this look on aluminum. For some this means using the carbon fiber as a starting point and interpreting the surface on aluminum. For others it is matching the original material as close a possible.
This boat trim features red, black and white colors with a background carbon fiber finish and bright aluminum graphics. Choosing red as an accent color aligns with some of the more popular classic car models, including the Corvette, Mustang Shelby GT and Chevrolet Bel Air.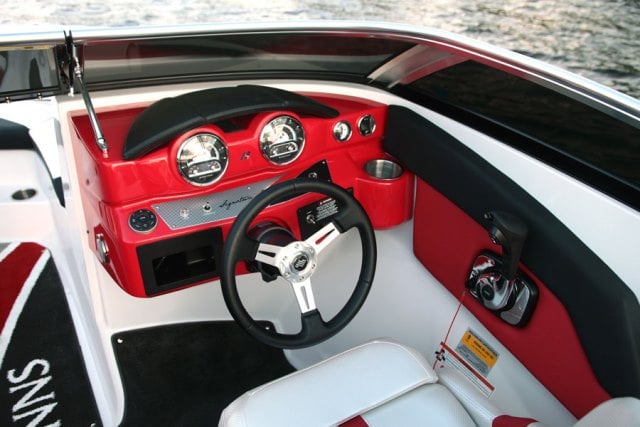 Adapting Carbon Fiber Look for Aluminum Trim
A unique approach to creating a carbon fiber pattern on aluminum is to adapt the look of the finish so it compliments carbon fiber but is not an attempt to duplicate the material. The wide variety and sizes of weaves are just the starting point in this exploration. Customization in color, scale and structure is possible.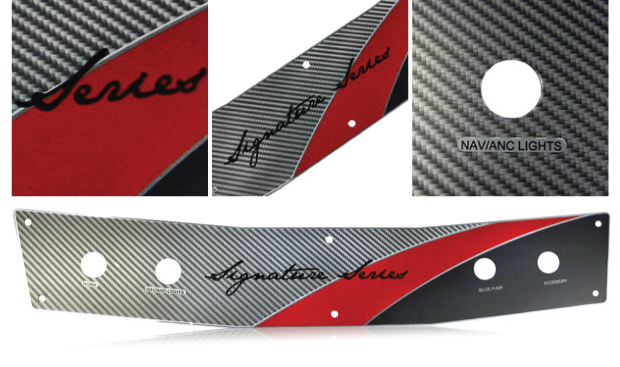 Related Posts for Carbon Fiber Patterns on Aluminum
Translating Carbon Fiber to Aluminum
3 Weave Patterns for Aluminum Trim
Carbon Fiber Mood Board