Specifying Color for Nameplates
Definition of Your Target Color
Color specifying begins with the definition of a master or target color. There are several options for communicating the information across suppliers. The most common method used is the use of a mass-produced, categorized color system such as the Pantone Matching System, or PMS Book. A second method is the use of an existing color sample on basically any substrate. The least used option is a verbal or written description, since it is the most subjective.
Checklist of Additional Information Needed When Specifying Color
1. Substrates - The base substrate a color is printed on affects the character of ink and thus the ink formulation may need to be adjusted.
2. Graphic or Background - Understanding how a color will be used is critical in determining which process will be utilized in printing the color (lithography, screening, or coating).

3. Gloss - Gloss is specified in a scale ranging from no gloss (0°) to a mirror-like reflection (100°).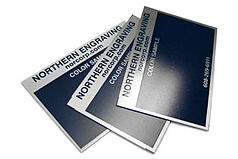 4. Opaques, Transparent Tints and Metallics - Special effect colors on aluminum create visual interest and add diversity to color schemes.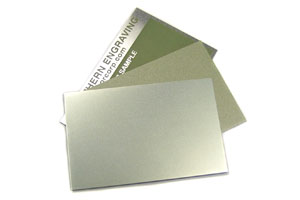 5. End Use Specifications - Examples of end use considerations include interior or exterior applications, chemical resistance, abrasion resistance, and UV requirements.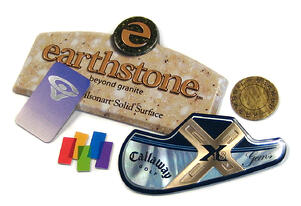 This is just a piece of the information that we have available on the topic of color in our eBook - Guide to Color Specifying for Product Identification. Get your copy and learn more.
Subscribe to Nameplate Blog