Aluminum Nameplates for Product Differentiation
Traditionally a nameplate is used to identify or brand a product. We can tell one brand from another this way and depend on this branding for distinction. Another use for a nameplate is differentiation between models of a specific brand.
An example of this differentiation is illustrated well within Callaway golf club inserts. The different models of clubs and irons are distinguished by the nameplates that are used to embellish them. Decoration is suited towards a specific demographic such as male or female as well as regular or pro series.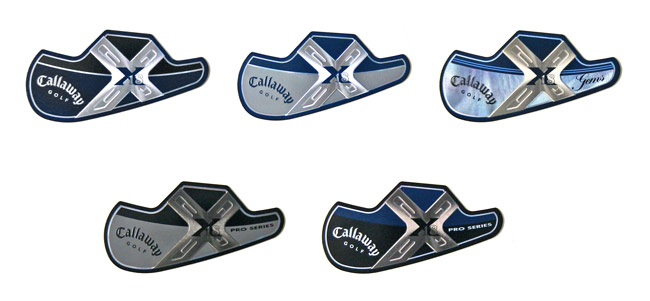 To differentiate one model from another the designers at Callaway used a variety of finishes, colors and text. The idea behind this simple yet effective format is to standardize tooling and minimize the capital investment while providing a unique look for individual models. One common set of stamping dies is used to produce the parts, but by changing up the look and finish the models appear unique from one another.
Decorating aluminum is what Northern Engraving does best. Working closely with our customers and designers is one way we can provide one of a kind products while minimizing burdensome one-time expenses in order to create a unique brand solution.
Need help differentiating your product in the marketplace? Let us help!
Subscribe to Nameplate Blog