Surface Collections Top 10 eBook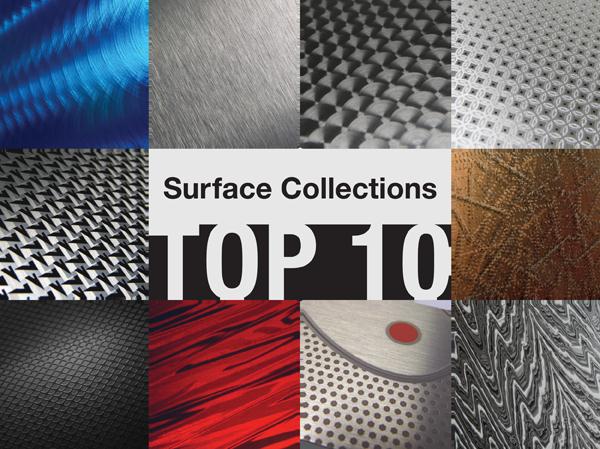 Explore the diversity of aluminum finishes grouped together based on theme, color or structure. The top 10 collections are featured in the following pages.
Categories included:
● Geometric Structures
● Patina Finishes
● Brushed Aluminum
● Classic Themes
Use for inspiration and discussion for your aluminum nameplate, label and trim projects. Share with colleagues.
Enjoy.